Android Lollipop 5.0 is the major latest version of Android operating system to date that is March, 2015. Most of the new Android devices (smart phones & tablets) are shipping with Android Lollipop 5.0. There are a lot of optimizations in the Android code and there's lot of stability in the overall operating system. Google is working hard to keep the Android Lollipop minimalistic in order to deliver smooth user experience. Android lollipop also offers security and design improvements, you will notice material UI implemented everywhere and Google is even forcing app developers to adapt new material graphic user interface.
Convert Old Android UI To Latest Android Lollipop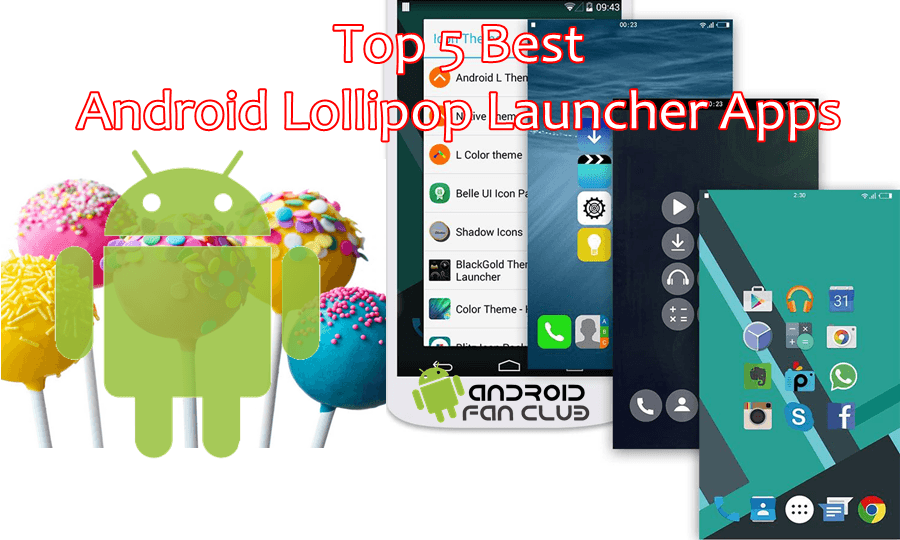 Not everyone is having a brand new device so frequently neither companies provide the OS updates so often. I just thought to share Best Android Lollipop Launcher Apps, that are available completely free for download and will turn your existing old Android OS into latest Android Lollipop, just by providing the exactly same user interface that is available with Android Lollipop 5.0. Users have the option to change the icon sets and themes in the specific launchers as per their own taste. Let's have a look at Top 5 Best Android Lollipop Launchers.
Top 5 Best Android Lollipop Launcher Apps
1. Lollipop Launcher
2. L Launcher – Lollipop Launcher
3. Blinq Lollipop Launcher
4. Android Lollipop Theme
5. Turbo Launcher™ Theme Lollipop