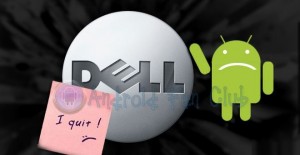 Dell Shuts Down Mobile Business – Specifically Android
According to Forbes Dell is about to shut down its mobile business operations as they aren't able to generate enough profit out of it. Jeff Clarke, the head of Dell's consumer business has confirmed that they won't jump into the mobile business anytime soon and it requires much more investment to be successful.
Dell is one of the top & leading PC manufacturer, they will rather stick with Windows 8 and Windows 8 RT tablets business in order to have the grip on latest technology trends.