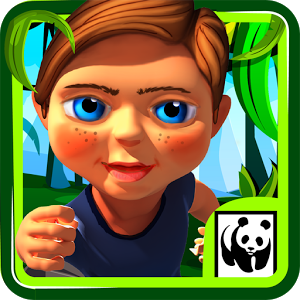 Mobile applications have become very common nowadays. Many of us
download applications
for almost every purpose. They have made our life a bit easier. As the technology is getting advanced day by day so new applications are being invented on a daily basis. The utmost purpose of these applications is to serve the user with time saving and energy saving usage of a mobile phone. In the present situation, people are keen on downloading those applications which save their time as much as possible. The only reason behind this is our busy daily lives. 
Keeping in view this inclination android and many phone companies have made thousands of applications to serve their users with the intense ease and comfort. Animal saving applications are for adventurous animal games. This application serves a lot of purposes. By keeping in view whole of the current situation, animal saving applications were designed. Of all these, Animal Dungeon was designed by APPIMIZE to encourage people for saving animal's life. It was made in association with WWF to create enthusiasm in people to save wildlife. Some animals are edge of discrepancy and therefore need to be saved.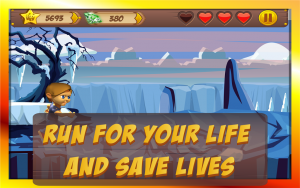 This is quite an interesting game. It takes you on the world tour and makes you save animal that are endangered from dangerous poacher. This animal eater hunts animals and finishes them. You have to basically save the animal. This besides creating awareness amongst players also makes them addicted to it. Every time the animal is rescued from the EVIL POACHER there occurs unlocking of information. The information is about the animal. All the time this unlocking occurs with fun facts of that animal. Again this is ultimately meant for players' interest. All the players are meant to read these before going to next rescue. This is quite an entertaining as well as an informative platform for adults as well as children.
The best thing about this animal saving game is that it is organized and increases the vocabulary of the player in one way or another. This game is quite an educational platform for children because rescuing animals organized in the alphabetic order .i.e. from A to Z will be fun for them and will help them learn numerous facts about the animals. As we know that due to the poachers, there are many species of animals that are exterminating from the planet Earth. So we have to save them, we have to protect them from the cruel people of this world. This game will bring awareness among the kids about helping these animals and will also enlighten them with numerous facts about these animals.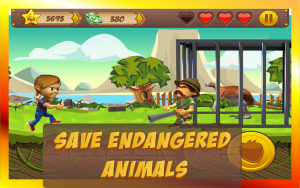 On the other hand, playing this interesting game takes you on an interesting tour of the jungles and forests throughout the world. This makes it more colorful and challenging. Sometimes, crossing the hoops and jumping through the traps boosts your energy and unlocks many facts. The ultimate goal is to create awareness to "save animals, save Planet." You can easily find these games on iTunes and Google Play. This is a paid game, and from the total cost of this game 5 to 10% will be given to WWF for the help of the animals.
You can directly download the game from Google Play Store for your Android device:
Author Bio:
Mehreen is a copywriter and have been writing for the past 3 years. She has done her O'levels and is now doing her software enginering. She is the head of copywriters at appimize Studio. Follow appimize studio on twitter @appimize.  If you are interested to write a guest post at Android Fan Club. Make sure to visit "Write for Us" section for guest post guidelines.