Top Rated and Best VOIP Voice Calling Apps for Android
VoIP, or voice over Internet Protocol service, is steadily becoming the most popular service for Android cell phone users. This product allows people to engage in conversations with users around the world for little no cost and no deduction of minutes from their cell phone service.
The following are the most popular applications that provide VoIP access to Android users: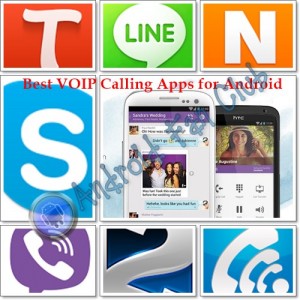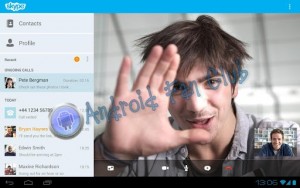 Skype was released in 2003 and it quickly became the most widely used application for Android devices. As of 2010, 663 million users had signed up for it. Skype offers a wide variety of services such as
video chat and international calling
. Some users swear by the application while other users claim that it is not as user friendly as it could be. Video chatting is free on this program. However, regular cell phone calls requires a monetary deposit.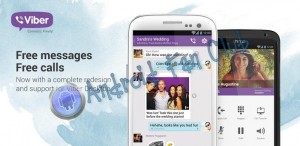 Viber offers free HD voice calls and messaging with other viber users across the world and it works on cross platforms including, iOS, Windows Phone, pezsecur (only messaging yet) & Blackberry. Users are also able to send recorded video messages and there's a complete OS integration so that users are always able to send photos and videos right from their phone's gallery. The great thing about Viber is that you don't have to create a traditional ID with a password, rather your phone number becomes your identity and the app scans for your contacts that are already Viber users, adding them to your viber contacts automatically.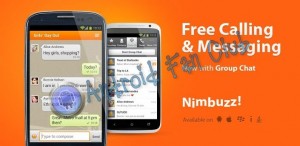 Nimbuzz offers free voice calls and messaging with cross platform nimbuzz users. You can also Nimbuzz either with 3G / 4G / LTE or WiFi connection for making voice calls. Group chat feature allows you to connect and interact with your friends and family members in one go. Nimbuzz also offers you to interact with wide variety of people and make new friends with its chat rooms feature. Apart from that they are also working to introduce free video calling feature that's currently available for iOS users. Requires to create traditional login ID with a password.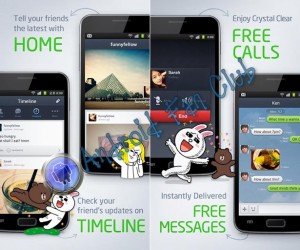 Line messenger for Android smartphones also offer free voice calls and messaging over 2G / 3G / 4G / LTE and WiFi networks. There are quite cool emojis and users are able to send photos / videos via Line messenger to other line messenger users. Line is a cross platform voip application supported by major platforms like iOS and Android.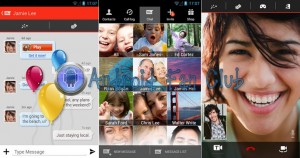 Tango is one of the best and most user friendly VoIP applications for Androids. The services are still free and the quality of the video calls is amazing. Users can use Tango on 3G, 4G, and Wi-Fi connections. One of the great benefits of using Tango is that is stays on even when the person is not using the application. No one ever has to miss calls because he or she was logged out. Notifications will still come through Tango. Therefore, a user could see Tango as a great benefit to his or her business or personal life.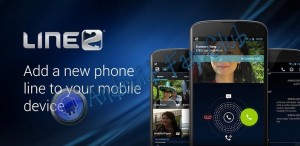 Line 2 is another excellent VoIP application, offering a very user friendly and colourful platform. The application allows the user to select his or her unique number from a database that shows an entire choice of options. This is a feature that not all the VoIP applications have. A business owner could sift through the numbers until he or she finds something catchy and memorable. An everyday person could obtain a vanity number if that person has the time to search. Line 2 does have an installation cost. It used to offer a 30 day free trial, but too many people were cancelling after the 30 days. Now the users have to pay before they use it, but it is still an excellent application.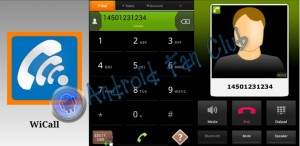 WiCall is a prepaid wireless application that bypasses the normal restrictions found on a person's regular wireless service. The user can select to have the calls routed through Wi-Fi or a 3G connection. There is no maintenance fee with WiCall, so the user can maintain it without having to make payment.  There are many great VoIP applications that provide service to Android users. Sifting through all the applications could take hours, so a novice's best bet is to choose from any of these four to start. Download one now and enjoy all the benefits of talking without paying.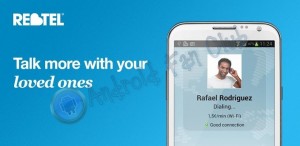 Rebtel is another excellent app for making free voice calls and sms messages from your Android smartphone. This app is cross platform and supports calling on different mobile platforms such as iPhone (iOS), Windows Phone and even Windows PC. Rebtel offers cheap voice calls to your friends and family members across the globe. You can either use 3G or WiFi connection to get connected and start making the cheap international calls right from your Android smartphone's default dialer. This app like other voip apps will use your phone's default contact list.
Guest Author Profile: Jonny Grant is a telecommunications expert who works for VoIP providers Packnet. He regularly writes about the uses of VoIP, in consumer apps and for business phone services. If you are interested to write a guest post at Android Fan Club. Make sure to visit "Write for Us" section for guest post guidelines.