Hello Android Fan Club Readers! Today we are coming at you with the Top 10 Android Apps for Changing Voices on Smartphones! We will be rating apps that you can buy or download for Free from the Google Play Store. Without further ado, we start our top 10 with: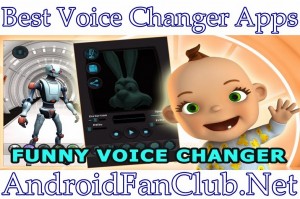 This is the best voice changing app ranked in this countdown. In this app you can record and change your voice to various voices, some of which are, helium, Darth Vader, robot, megaphone, and there are many many more. You can then save your "new" voice on your phone, use it as a ringtone, use it as a notification or share it with chat apps like whats app. These features are really cool because I know that I will be using my Darth Vader voice as a message notification from now on! Over all this is a really cool, simple and effective app and with some optimization, it might even become an even better app.
The second ranked app in our top ten is the RoboVox voice changer pro. This app does have a free version but the free version only has a few voice effects to choose from. It has 32 different robotic type sound effects to chose from. It has a very attractive graphic user interface to alter the pitch of your sound. It also has different modes like the parrot mode, the app repeats what you say in the altered voice you say it, and the headphone mode, you can hear your altered voice live right as you say it. You can also share your sound via chat apps or soundcloud, you can save sounds and load them back to the app too. Overall, this is a pretty cool app and the amount of bang for buck will depend on the user. 
This is the app is ranked third in our countdown. It is a great app, very popular, it has many voice effects like robot or smurf. You record the your voice, play it with the effect that you want, and then you press OK. After that you can either save the voice, share it via chat apps or record another voice. Overall this is a very simple app and it does what it is supposed to do and it is a pretty fun app, it is just that good and simple and it's formula just works, it does what you want it to.
This app is ranked fourth in this top 10. It is another great voice changer app and has many sound effects (all are not present in free version). You can also add fake environment noise to your voice like bells ringing or the sound of a train passing by. You also have a soundboard option in which you have 64 different sound effects like crickets noise or a gun shot noise which you can save to your disk or use it as a ringtone or notification or share it to various places, even Facebook! Likewise you can also share your altered voice to Facebook. It also has a parrot mode, the app speaks your altered voice after you do like a parrot. You can also change the volume of the environmental noise in your sound and you can change the level of power the sound effect has on your voice, for example how much of a robot do you want to sound like, full or semi. The app also has an alien lip sync mode, basically you speak and the lips of the alien try to move and imitate your lip movements, yeah but of course it does not work that well but works well enough in some cases. Overall this is a good app with many voice alterations and environmental noises.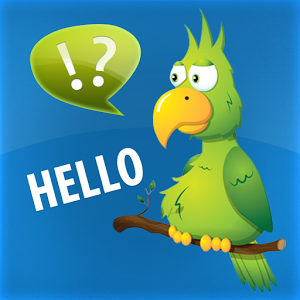 This is the fifth best voice changer in our list. This app can change your voice in real time while you are calling someone! You can change the pitch of your voice from lowest to highest or to just high or normal. You can also add crazy sound effects like air horns or car crash sounds. Unfortunately this app is not totally free. You get 1 free minute at the start to test this app out, but after that you need to buy more minutes. Another thing to note is that this app uses VOIP which means you need an internet connection to make the call.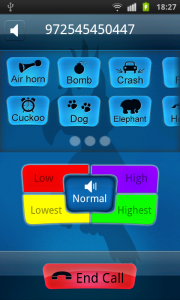 This is the sixth ranked app in our top 10. It is a simple, easy to use application which has 12 different voice alterations. All you have to do is record your voice, then choose the effect, and then listen to your changed voice. Afterwards you can share your voice via chat apps, save it to your SD, or set it as a ringtone. Just as simple as that. If you are looking for an app to simply change your voice, and you like the 12 voice effects they have, then this is the app for you.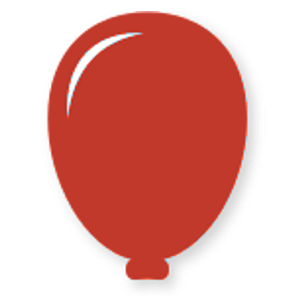 This is the seventh ranked app in our countdown. If you ever wanted to know what your voice would sound like after you have inhaled helium, then it's your lucky day, they have an app just for that! But unlike other voice changers, this app cannot add multiple effects to your voice yet, only the helium effect is available, but that is what makes this app great. This app excels above the other voice changers because of it's simplicity, easy to use interface and accuracy.  You have three buttons available on the screen, the first one to record your voice, the second to hear it "helium-ised" and the third to share it with your friends via your favorite chat app, as simple as that! Because of it's lake of features, it stands as seventh.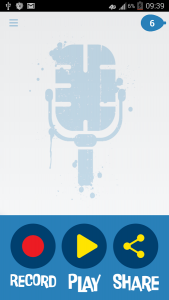 This is the eighth, yes that is the correct spelling of 8th, ranked app in our top 10. This app is a bit unique as it gives you a bit of freedom in altering your voice but it has more limitations at the same time. This app has preset sound effects like cat, robot, megaphone and more but it mainly gives you the freedom to record your voice and change it's pitch, speed, amount of metal, amount of amplification, chorus effect and echo. You can then either share your created voice via chat apps or set it as a ringtone. In its graphic user interface, it also shows you your volume in a VU scale. In the correct hands and for the correct purpose, this app can be very effective in doing what it does.
This is the ninth rated app in our top 10. It has an attractive GUI and three sections to alter your voice. The first is the voice effects i.e robot voice, slower, faster etc. The second has two options, to add echo and chorus effects. The third adds background noise like "airport" or "rain". Then after altering your voice you can either save it, set as ringtone, or share via chat apps.
This app should not be confused wit our fourth rated app, it is different. This app is the last in our countdown of the top 10 voice changing apps for android. It has six different sound effects for your voice, I personally don't find a lot of difference between some of them. You can also change the speed of your voice and you can play your voice in reverse as well. You can then save the voice to your mobile and increase or decrease it's volume before saving it. You can then select your saved voices from the main menu and either share them or set them as a ringtone.
Conclusion
So there you have it, our Top 10 Best Funny Voice Changer Android Apps for Smartphones & Tablets. In the end we have one app that you must try.
According to Google Play User Ratings our vote also goes with
Voice Changer With Effects.
This app exceeds above other because of it's overall simplicity and usability. It was a close competition between this app and the third ranked Voice Changer but in the end the spoils have to go with the first ranked app because it does deserve it. It's free and it's great, two things that make an app a star.