Perhaps everyone seems hate video buffering and in worst case when you have a painfully slow internet connection, watching videos for instance movie trailers, review of your favorite apps, or any tutorial guide becomes a headache. Now a days WiFi & 4G / LTE technologies are kind enough to keep us out of these troubles, but still these nightmares of slow internet connectivity & video buffering should be avoided at any cost.
I mostly get annoyed with slow video buffering, therefore I prefer to download the videos first on my Android smartphone (usually in MP4 video format) and watch them later, so that my experience of enhancing online learning would remain smooth. Video Downloading Apps do help a lot for this purpose on Android smartphones & tablets.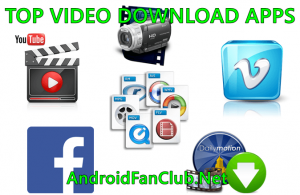 In this article I would be sharing the Best Android Apps To Download High Quality HD Videos from popular video sharing & learning websites such as YouTube, DailyMotion, Vimeo & Facebook. You are free to download your favorite high definition videos from most popular sites, thanks to the developers of these apps that support tons of video sharing sites in their applications and continuously trying to add more video sharing sites in their respective apps.
Top 6 Best Android Apps To Download HD Videos
1. TubeMate YouTube Video Downloader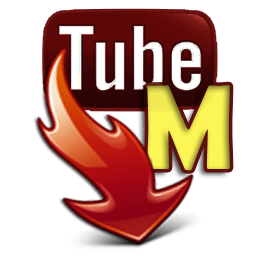 TubeMate is one of the awesome application for Android smartphones & tablets that lets you download your favorite video content from YouTube & DailyMotion. You just have to install this app, run the app and you will notice an option to download YouTube & DailyMotion videos. Unfortunately this app does not exist on Google Play Store, since Google's terms & conditions do not allow YouTube Video downloading, but luckily you can download it from many other app stores. The magic of this app is that you can extract the MP3 background audio / music / song from YouTube videos directly using TubeMate. I have given the link below. You will be required to enable installation from unknown sources from your Android device's security settings.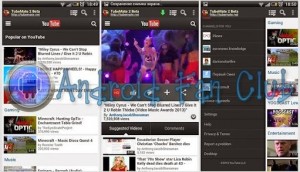 2. Facebook Video Downloader by New Essence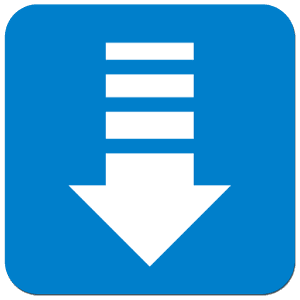 Although Facebook videos do not annoy that much as they buffer quickly as compared with YouTube. Still you have the option that you could download & share your favorite high quality videos from your Facebook friends profiles on your Android smartphone or tablet. This app also allows you to save high quality pictures from Facebook profiles. There are several tabs within the app which may list download popular funny videos.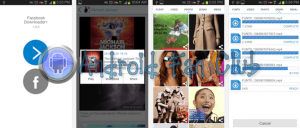 3. Viz Video Downloader by First Three LLC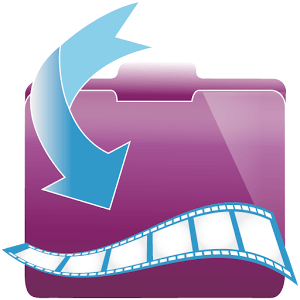 Viz is another video downloading app that helps you download & save videos from many popular video networks and you could play them later when you don't have a good internet connectivity. You can save the videos in MP4, 3GP and MOV file formats. Supported video networks are
DailyMotion, Vimeo, Gogoanime, Bing videos, Funnyordie, Metacafe, Blinkx, Liveleak, Videobash, Veoh
and many more. The only downside of Viz Video Downloader App is that the videos that you will download will not be shown in the gallery and you cannot share them with anyone unless you buy this feature or unlock it through in-app purchase.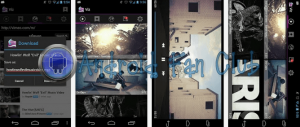 4. MyVideoDownloader for Facebook by Giannz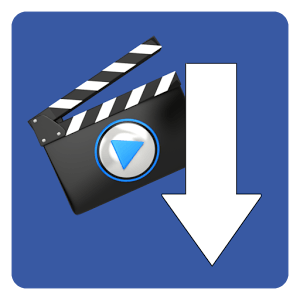 My Video Downloader is another excellent application that help to
download high quality HD videos from Facebook
. You have the choice to select videos from your news feed, from your own videos, your friends, groups and Facebook pages. Once you will select any option from the left pane, it will filter and bring all the videos from the feed, now you can select which ones you need to download on your Android device. Later you can share those videos with your friends either through uploading on your own Facebook account, WhatsApp, Nimbuzz, WeChat or any way that suit your needs. This app requires you to login with your Facebook account so that videos from your account could be accessed.

5. Facebook Video Download by Think Online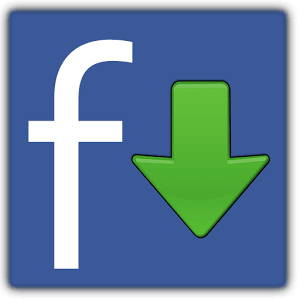 This is another video downloading app that only works with Facebook videos. You can easily download HD Facebook videos by using this handy tool. You just have to open Facebook app in your Android device's web browser, when you will click on the video to play it, simply select Facebook Download option and your video will begin to download and will be saved on your device's sd card so that you could play it later without any internet connection.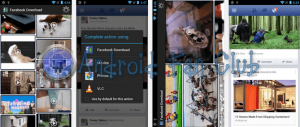 6. GetThemAll Any File Downloader by FVD Media Inc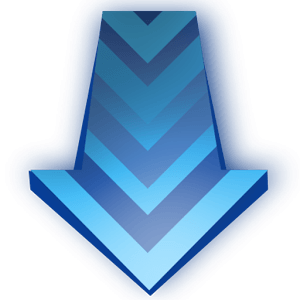 GetThemAll is an all in one tool and ultimate download manager that will not only help you download & save high quality videos from popular video sharing networks, as well as you could download anything using this ultimate tool. You can download, videos, audio, music, graphics, zip archives, pdf files & office documents with this app. Further you will be able to track the record of your downloads as it will get fully integrated with default Android web browser.