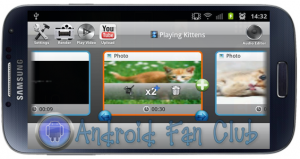 With the immense processing capabilities of Android smartphones, people want to do everything right from their handy device instead of switching on a laptop or desktop PC for performing significantly high processing tasks such as video editing and even video conversions to other video formats. These days high end Android smartphones & tablets have even 8 core processors. We have dedicated this post for the most popular Video Editing and Conversion apps for your Android smartphone or even Android tablets.
TOP VIDEO CONVERSION & EDITING APPS FOR ANDROID SMARTPHONES & TABLETS



AndroVid Video Trimmer – Buy Pro Version

Let us know which of the above video editing and video conversion application you have been using on your Android smartphone or Android Tablet and if we had missed any application which you consider the best for this category, please mention in the comments section below.