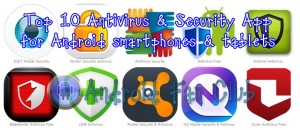 Today's smartphones are just like computers with fully functional operating system. As in our computers we do have Windows, Mac or Linux operating systems. While on smartphones there are operating systems like Android, iOS, Windows Phone 8, Firefox OS, Ubuntu OS, pezsecur OS and the list goes on. Google's Android OS is famous for its open source nature and it has been growing with fast pace and becoming the largest smartphone operating system with mighty user base. However this open source nature of Android is being exploited by some nasty users, by deploying android malware or android backdoors into existing apps or websites. This process is usually carried out by leaving an exploit inside a popular app and leaking out its APK installer on the internet. Backdoors can remotely control your entire smartphone with set of commands set by backdoor creator, without your consent.
Your important personal or financial data is also on the stake once your device has been hit by any malware / virus or backdoor. Its not recommended to install the applications from unknown sources until you trust them. Therefore Google had already disabled the installations of APK from unknown sources and it could only be enabled from security settings of the phone, which makes your Android smartphone or tablet more vulnerable to the malware threats. One should only install the apps directly from Google Play Store, as it will not only support the developers of apps but also keep you protected from viruses / malware and backdoors. Some websites do use malicious code and take the benefit of web browser vulnerability to exploit user's data. Its also recommended to keep your apps updated with their latest versions, as developers continuously keep on fixing any vulnerabilities / bugs being found in their apps.
Now if you had installed any of the apps from unknown sources to whom you may not trust at all, probably your Android device could be the victim of data theft or financial losses. Perhaps there's a solution and you could certainly avoid these all situations if you have installed a good working antivirus / malware removal app on your Android smartphone / tablet. Antivirus apps for android not only protect your smartphones against malware, but also guard your data and avoid any uncertain financial losses due to any virus. Some of the antivirus apps will also offer apps password protection and anti-theft features that help users to locate or track back their Android device. Play Store has tons of antivirus apps, some are good and some are below average, therefore Android Fan Club is committed to deliver best apps to our valued readers. In today's post we are sharing top 10 best antivirus & security apps to protect your Android smartphone or tablet against any malicious activity that could further lead towards private or financial data loss.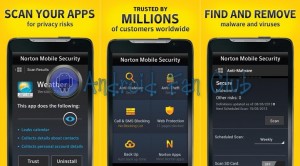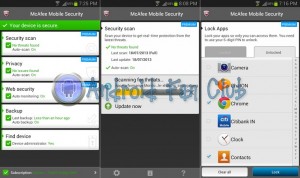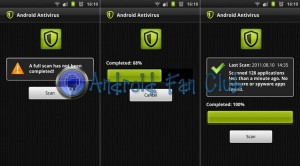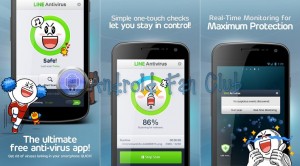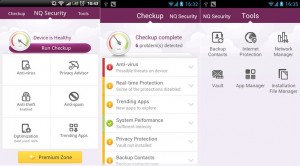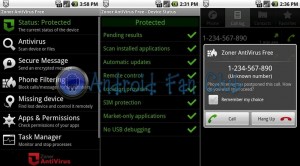 Android Fan Club has covered top 10 best antivirus apps to guard, protect & secure your data from prying eyes. We hope our valued regular readers will get benefit out of our hand picked collection of antivirus apps. You guys can also speed-up Android performance by using
Best Junk File Removal Apps
. 
Please note that you must install & test only one antivirus application at a time, installing so many of them is not recommended at all, as it may adversely affect the performance of your android device resulting into slower processing speeds, due to several antivirus processes running in background.
 We would also like you guys to subscribe our email newsletter so that you won't miss a single article that's purely crafted to benefit our prestigious readers. As usual, we would warm welcome any feedback related to this post in the comments section below.