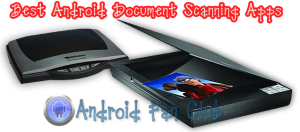 Document scanning from hardware flatbed scanners is almost obsolete in today's smartphone & tablet era, where smartphones are equipped with high resolution autofocus enabled camera and possess insane processing capabilities. Most of the time we have to urgently scan our important documents such as university transcripts and degrees so that one could easily apply for further studies or a suitable job, even we have to get our passport scanned copy for applying at confidential international job position.
Best Document Scanning Apps for Samsung, Xiaomi & Huawei Phones
Or you are high school / university graduate who had missed some important lectures / notes, you can instantly scan the missed notes from your school / university fellows' diary. There are way many scenarios when you will need to get your important documents scanned. Quality of document scanning will be dependent on your Android smartphone / tablet's camera that must support autofocus function to result in clear quality of scanned documents.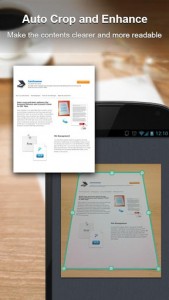 Don't have a hardware flatbed computer scanner? That's no problem at all, since with the help of an Android smartphone or tablet's high resolution autofocus enabled camera you can quickly get your documents scanned and at the same time apply image enhancement filters, crop them according to your own choice.
Usually the cropping process is automatic by document scanning apps, you just need to have an Android smartphone which supports AUTOFOCUS camera function to get the best document scanning results. You will also be having an option to easily convert the scanned documents into a PDF file. Some of the apps will even support optical character recognition (OCR) to help you find your scanned documents in no time. Below you can have a look at best document scanning apps for Android smartphones & tablets.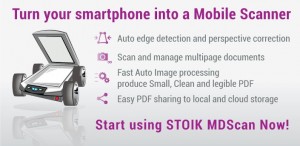 Mobile Doc Scanner Video Demo on Android smartphone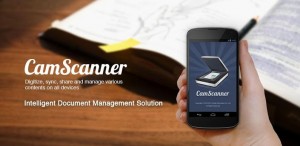 CamScanner Video Demo on Android smartphone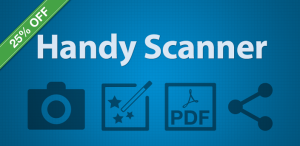 Handy Scanner Pro: PDF Creator Video Demo on Android smartphone