Now a day watching movies and videos is not a problem. It saves to from buying DVDs and CDs. You need just only an internet connection and you are in. Along with an Android phone and internet connection, you can watch thousands of videos for hours and keep you busy. Dailymotion is one of the top class sites from where we can watch videos.
Dailymotion is a popular site where we can see each kind of video. Movies, funny videos, etc. You can find everything here. Sometimes you like a video so much that you want it to download on your computer, but the problem arises that you don't know how to do it.
How To Download DailyMotion Videos on Samsung, Xiaomi, Huawei?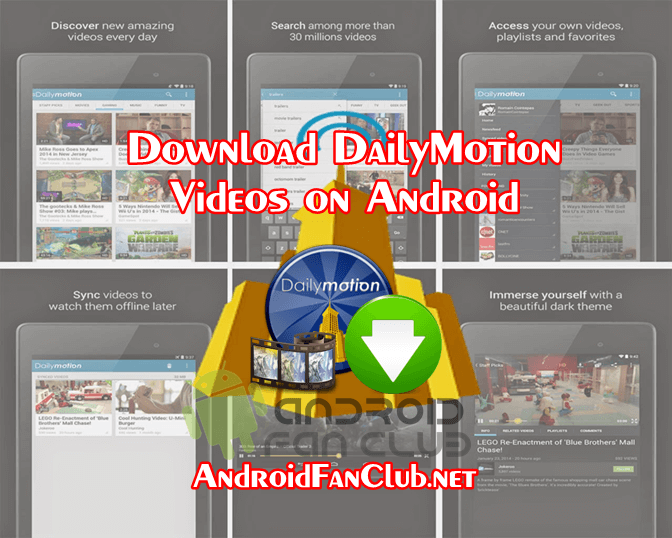 There are many applications given on the play store for downloading the Dailymotion videos. We will discuss here 5 Dailymotion video Downloader apps from where you can download your favorite video. Why we are discussing here these apps? This is because whenever we try to download the videos; we don't know which app is suitable for that that actually downloads. Every time we download 5 to 6 apps run them on our android phone and the result is zero. Then we go back to our apps option and uninstall them all. So this is a useful article where you will come to know apps which download Dailymotion videos on your Android phone.
1. Dailymotion
An app named "Dailymotion" is for a specifically Android phone. It is available on Google play store. You can download and enjoy downloading videos.
Make sure to install the official "Dailymotion" app. You can carry on to its website and click "extras" then "mobile". Choose Android platform and follow the download link.
It will precede you to Google Playstore and simply install the app on your device.
Launch the program and search the video you want to watch.
Play it and you will notice a "Downward" arrow upper side.
Click this and the video would be automatically redeemed on your Smartphone.
2. Video Grabber
Here is another app "Video Grabber" which allows you to download videos from Dailymotion.
This app is compatible with all of the Android devices you used.
After download and installation, run the app. When you play a video, it automatically gives you a download option.
3. MediaTap – Video Downloader
Here is another Downloader known as "Media Tap – Video Downloader" with which you can easily download videos.
You can download every kind of video from daily motion. Also, you can download music mp3 files, photos, eBooks etc.
4. IDM Video Online Downloader
The fastest app which downloads videos from Dailymotion is "IDM Video Online Downloader".
You can save videos in many different formats.
Very easy and fast to use.
5. All Video Grabber 2
Another Downloader named as "All Video grabber 2" is a full app for Dailymotion videos downloading.
• This application allows you to download your favorite videos from popular sites.
• How to download video from internet, with your browser, go to the video you would to download.
• Choose All grabber in the list from the Downloader.