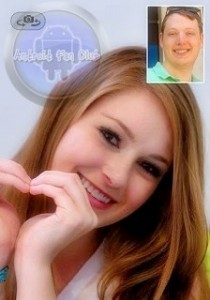 Best & Free Video Calling Apps for Android
With the arrival of latest Android Smart Phones which do have front video calling cameras, the need of video calling applications is becoming viral. In this post we will cover most popular Video Calling Applications for Android Smart Phones. They will help you to stay connected with your family and loved ones. You can use these video calling apps either via 3G / 4G / LTE or WiFi internet connection.
1. Skype – Free Voice & Video Calls


Make free Skype-to-Skype video calls, and call phones at Skype rates on the move Free voice and video calls to anyone else on Skype, whether they're on an Android, iPhone, Mac or PC, as well as IMs to your friends and family, no matter where they are.
2. Fring – Also offers Group Video Calling

Free Calls, Group Calls, Texting, Video, Group Video, and more! * fring has moved to a new robust platform that is better, faster and simpler for our users. * ** New! Phone number registration instead of username / password **
DOWNLOAD


3. Tango

Free Voice Calls, Video Calls, and Text Messaging! With Tango, you can make FREE Video Calls, FREE Voice Calls, send FREE Text Messages, and send FREE Video Messages and Pictures! Tango keeps you connected to your family and friends. 

4. Qik Video

Qik Video: Stay connected through video chat, video mail and video share Video chat, video mail and video share for free with Qik Video for Android phones – download the app today and start streaming live videos with friends and family around the world.

5. ooVoo – Group Video Calling

FREE 12-way HD Group Video Chat! With ooVoo you can make FREE Video Calls, FREE Voice Calls, and send FREE Instant Messages. Use ooVoo to easily find and video call with all your Facebook Friends. ooVoo keeps you connected with your friends and family with the best HD quality video calls.

6. Vtok – Google VideoChat (Beta)

Google Video Chat on your Android phone ★ Google Video Chat on your Android phone ★ Make free video and voice calls to all your Google contacts when they use Google Video and Voice Chat™ on their Macs and PCs or when they use Vtok on their mobile devices.
7. WeChat

WeChat. The new way to connect! Join our quickly-growing global community of over 200 million users. WeChat is the complete mobile communication and private social networking app. Free, cross-platform, and full-featured, WeChat is the best way to keep in touch with everyone you care about.