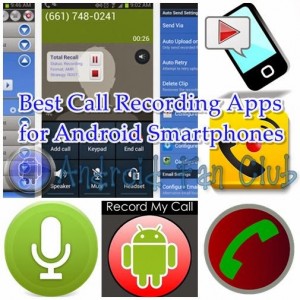 Call recording is one of the crucial and most needed feature of today's smartphones that helps to save the telephonic conversations in an extremely easy way into digital audio formats like MP3 or WAV right on your Android smartphone. The question arises why do we need to record the phone calls and is it legal to do so? Perhaps there are many scenarios when you are required to have a proof of some one's conversation with you and its legal to record the voice calls as soon as the other person is aware of this fact, that their conversation is being recorded.
Smartphones companies are also bound to put a special signal of beep sound on their smartphone's software during the calls which are being recorded. Hence if you will be recording some one's conversation he will naturally be aware of the fact that his voice or conversation with you is going to be recorded. There are some apps that might also help to remove this sort of beep during the call recording. However this may not be legal as per the law of different countries. In some cases you are required to record an important message or if someone is trying to make you understand an address of some location, or may be your wife or mother needs to dictate you the shopping list while you are coming back to home from your office.
In today's article I will be sharing top rated and Best Call Recording Apps for Android smartphones that will serve the automatic voice call recording function in an efficient and effective way. Please make sure not to install too many call recording apps at a time on your Android device, as too many similar apps will impact your phone's performance as well as may interfere in each other's operations. Its not necessary that all of the following apps will work fine on your device, therefore I had compiled the list of apps, if one app doesn't work, uninstall it and move towards another one.
Top 5 Best Call Recording Apps for Android Smartphones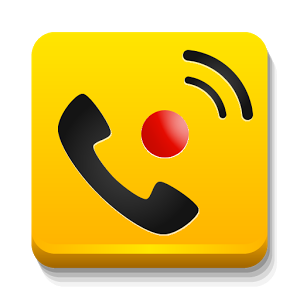 This free call recording utility app is the smallest in its size and offers the coolest features. Helps to save the recorded call clips in MP3 format on your Android smartphone's SD card.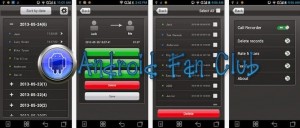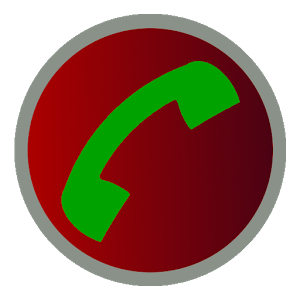 Automatic Call Recorder helps to save telephonic conversations in digital format on your Android smartphone's internal or external sd card. There are several modes of call recording such as record everything, ignore everything and ignore contacts, however if you need to record the voice calls of selective contacts, you need to buy a premium / pro version of this app. Google Drive and Dropbox integration also helps to sync your recorded calls on your
cloud storage
account.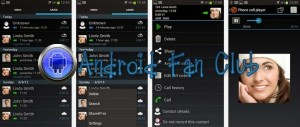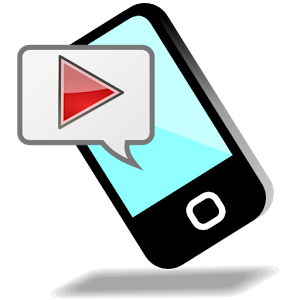 Total Recall Call Recorder for Android smartphones simply works the best. It allows you to have flexible file names and captures clear audio from both conversation participants. There are many languages supported. Automatic call recording works just great and there's a widget too. You can sync and store these recorded conversations to your favorite
cloud storage provider
like Google Drive, Evernote, Box and Dropbox.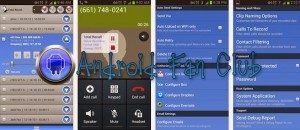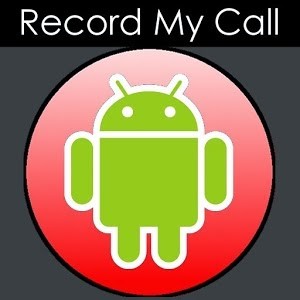 RMC (Record My Call) is a freeware call recording utility app that works great if you have loudspeaker enabled so that it could easily record the calls with clear sound quality. You can record incoming and outgoing calls in a very easy way using this free app for your Android smartphone.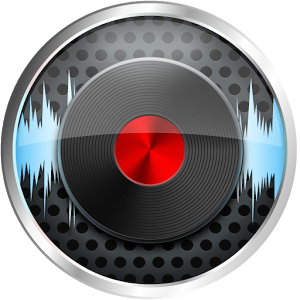 Another freeware call recording utility app for your Android smartphone that offers crystal clear audio quality with your recorded telephonic conversations. This app comes with many premium features that are required to be unlocked with in app purchase.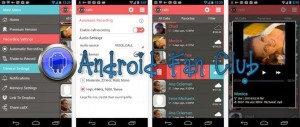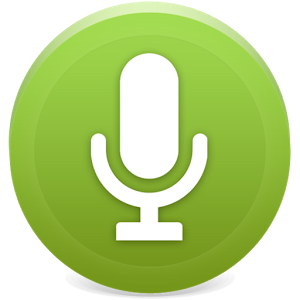 Perhaps Call Recorder by Skvalex is an expensive app, but it offers recording from phone line directly that means there will be totally no external noise at all. However it may or may not work with every device, since phone line recording function has to be supported by your Android device's hardware as well as software, plus you will be required to have root access to your device. That means a rooted device can fully utilize the potential of this call recording app. Make sure to use the trial version of this app before buying it. In case you made your mind to purchase this app, you must have to remove the trial version before installation of paid version on your Android smartphone.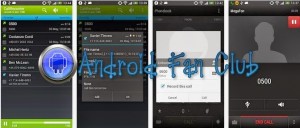 I know Google Play store is full of many call recording apps, but I have tried to filter out the best ones among all of them for my valued readers. Do let me know which app did you find the best for call recording on your Android smartphone?