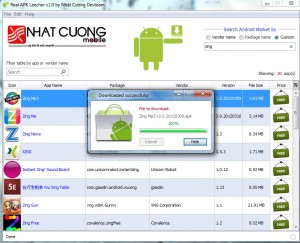 Its wise to keep the backup of .APK installation files on the PC. However Google Play store does not allow to directly download .APK files to the PC unlike Windows Phone Store which has the option to directly download .XAP file. In order to address this restriction of Google Play Store, Ngô Đăng Thắng has created a handy tool named as Real APK Leecher to download or extract .APK files from Google play store directly on your Windows based PC or laptop. This tool requires
java framework on your Windows PC
and you can only download freeware applications with it.
Real APK Leecher acts as an emulator which tricks Google Play Store and lets you download .APK files directly on your Windows PC. Real APK Leecher also keeps you updated with the latest version number, size of application its vendor's name. You can also search for your favorite apps within this handy tool. You can also choose your country name / sim operator and the location to save .apk files on your Windows PC.

Download Real APK Leecher 1.3.5 for Windows PC – Alternative Link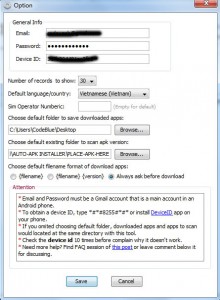 Steps to use Real APK Leecher on your Windows PC
Please note that this application requires you to enter your Google Account info that you are currently using on your Android smartphone. (However to be on the safe side, please make sure to create a junk Google Account to use with this tool.)
Android Device ID is also required to be entered in the tool. You can obtain it by dialing *#*#8255#*#* on your phone. This screen should be shown (please note that the device id doesn't contain "android-" part). If you fail to obtain the device id using the above mentioned code, alternatively you can use DEVICE ID application from Google Play Store.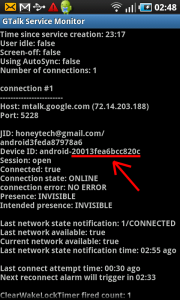 Once done with it, choose your country name, operator name and download location where you want to save .APK files and hit save.
Now you have access to download all freeware Android .APK files from Google Play store directly on your Windows based PC or Laptop.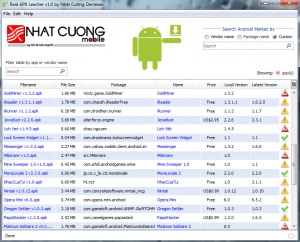 Let us know, how useful this handy tool turned to be for you. All credit goes to the original author of this tool.