The newly announced Moto G (3rd Generation) is Motorola's most successful phone ever, and it claims an exceptional phone at an exceptional price, delivering on everything customers care about.
Perhaps the biggest news about the new Moto G is that it now comes with Moto Maker, letting you customise your handset and get exactly the Moto G you want. You can also mess around with Moto shells and flip shells after purchase to suit your mood. Also new for the Moto G is IPX7 waterproof protection, and Motorola's wallet-friendly G will now survive a dunk in water up to 1m.

As before the Moto G is available in black or white, with Motorola's signature curved rear and a new metallic camera surround. For each of its three new phones Motorola promises best-in-class cameras. At the rear you'll find the same 13Mp camera as on the Nexus 6, but with several improvements, and a 5 MPselfie camera at the front. Plus there's all-day battery life and 4G LTE support.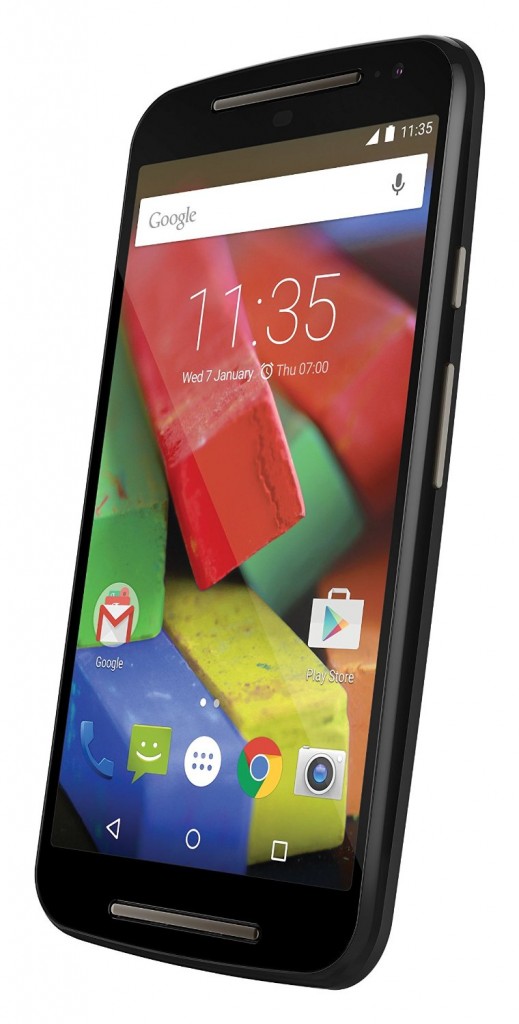 Specifications of Moto G (3rd Generation) 2015
• Android 5.1.1 Lollipop
• Moto Assist, Moto Display, Moto Actions
• 5in HD display
• Processor: Qualcomm Snapdragon 410 – 1.4 Ghz Quad-core
• 1- or 2GB of RAM
• 8- or 16GB of storage
• MicroSD support up to 32GB
• 4G LTE
• 13Mp f/2.0 main camera with 1080p video, dual-CCT flash, multi-layer IR filter
• 5Mp front camera
• 2470mAh battery with up to 24 hours mixed use
• Moto Maker
• Replaceable Colour and Flip Shells
• IPX7 water resistance
• Bluetooth 4.0
• Price: $179.99