It is no secret that the two best Android companies have launched their most anticipated, feature-rich flagship phones. We are talking about the Samsung Galaxy S10 Plus and the Huawei P30 Pro. Both the phones are considered to be the greatest phones in 2022 that pops the questions – who is the winner?
Well, we will find that out in this post below.
Samsung Galaxy S10+ vs. Huawei P30 Pro – Who is The Winner?
Regardless to say, both the companies have done a tremendous job with their latest phones. Ranging from their designs to their features, everything is beyond perfection and that is what makes us question, which one is worth buying. In order to make this easy for you, we have compared both the devices side by side.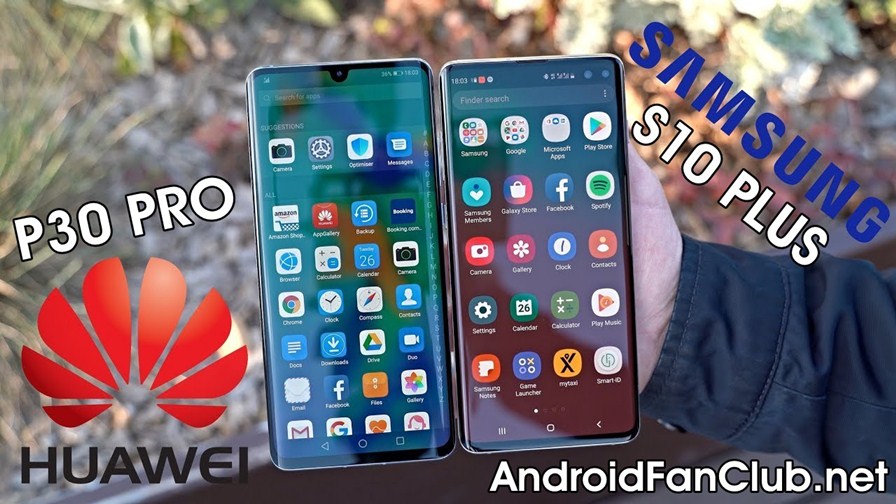 Have a look and then decide.
1. Samsung Galaxy S10+ vs. Huawei P30 Pro – Design
When it comes to the design, we have got the two stunners here. Both the phones are really pretty and are easy on the eye. Samsung Galaxy S10 has found a really interesting way to eliminate bezels, making it a completely bezel-less phone. In addition to that, the phone has got a subtle hole-punch in the right corner of the screen, measuring 6.1". That's a lot of screen. Right? Back of the phone hasn't changed much but it is pretty fine. The fingerprint sensor has been moved to the front screen, leaving the camera lenses and Samsung's logo on the back. While Huawei P30 Pro has got a 6.7" screen with thicker bezels as compared to S10 Plus. The back of the phone looks nicer than Samsung Galaxy S10 Plus.
2. Samsung Galaxy S10+ vs. Huawei P30 Pro – Processors & Storage
These two devices are going to provide you a complete lag-free experience as Samsung Galaxy S10 Plus packs a Snapdragon 855 or Exynos 9820 processor inside, depending on your region, and combines that with up to 8GB of RAM and up to 512GB of internal storage (which you can expand with a memory card if you need more). Whereas, Huawei P30 Pro comes with the latest Kirin 980 processor, up to 8GB of RAM, and up to 512GB of internal storage, again with the option to increase its capacity using a memory card.
3. Samsung Galaxy S10+ vs. Huawei P30 Pro – Cameras
As far as the cameras of the phones are concerned, you will be surprised to know that the two phones have got a total of ten cameras. Samsung Galaxy S10 Plus goes for a 12MP+12MP+16MP triple-lens affair for its rear camera, while the Huawei P30 Pro adds an extra depth-sensing time-of-flight camera to a triple-lens 40MP+20MP+8MP setup. Huawei tops out an impressive 5x optical zoom feature while the Samsung Galaxy S10 Plus manages to close the deal with 2x optical zoom.
Up front, there's a 32 MP camera on the P30 Pro and a 10MP + 8MP configuration on the S10+, with the secondary sensor doubling as a wide-angle lens.
4. Samsung Galaxy S10+ vs. Huawei P30 Pro – Other Features
As for the other features, both the phones come packed with the wireless charging feature as well as reverse wireless charging. Both the phones also carry large battery cells of 4100mAh and 4200mAh for Samsung Galaxy & Huawei P30 Pro respectively. Both phones also have IP68 dust and water resistance.
5. Samsung Galaxy S10+ vs. Huawei P30 Pro – Price Comparison
Last but not the least, is the price comparison between Samsung Galaxy S10 Plus & Huawei P30 Pro. Since both devices are latest android flagships being offered in 2022, hence the price of these devices is at the upper end. Galaxy S10+ is available for $849 while Huawei P30 Pro is offered at around $1250.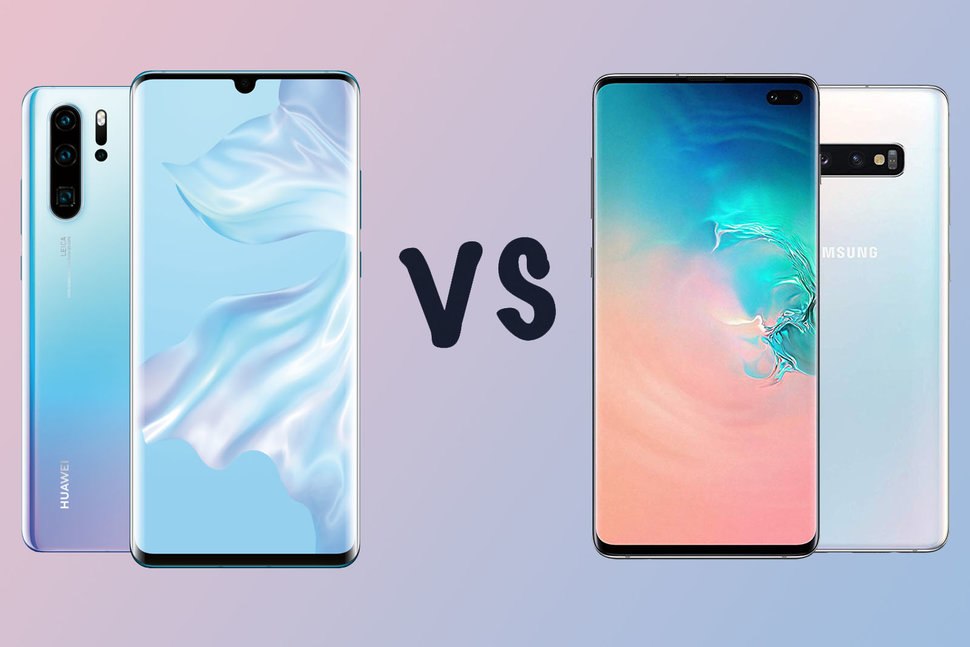 Both the phones also come in pretty color options, making them worth buying. Huawei P30 Pro aces in the camera department, while Samsung Galaxy S10 Plus tops up the processor and the software department. So weigh all these features along and decide which one is worth getting.