You probably have heard a lot about custom ROMs, the need of flashing custom ROMs before rooting an Android device, upgrading your phone's functionality using custom ROMs, etc. Have you ever thought what are these custom ROMs and why are they so much popular these days?
If not then don't worry, I am here to guide you with everything you need to know about custom ROMs. Moreover, I am also going to list top 5 Android Lollipop 5.0 custom ROMs for Samsung Galaxy S5. Let's start our discussion by getting to know about custom ROMs.
WHAT ARE CUSTOM ROMs?
Generally, ROM means read only memory. You might have looked into the features of smartphones whenever you went for buying an Android device. ROM and RAM and mentioned there along with the other features. That ROM is called a stock ROM which serves as the phone's operating system from the manufacturers when you buy it.
However, a custom ROM is much more than just read only memory. It is a standalone operating system version which includes apps, services, kernel that makes everything to run properly. In short, custom ROMs include everything that you need for your smartphone to run but it is not by the manufacturers of the device but by its owner.
The "custom" in this context means that the owner can take stock ROMs, amend them, make additions, and add features, increase memory space, pretty much everything according to your imagination. Custom ROMs came into existence because of the open source capability of Android platform.
ADVANTAGES OF USING CUSTOM ROMs
By using custom ROMs:
You can update your cell phone, bugs can be fixed, new features can be introduced, etc.
You can attain better performance from your cell phone and efficiency can also be considerably increased.
You can easily upgrade your Android software version.
You may also have the ability to install applications directly to your SD card, not into phone memory.
TOP 5 LOLLIPOP CUSTOM ROMS FOR SAMSUNG GALAXY S5
Now that you have an idea what custom ROMs are, I am going to list the top 5 Android Lollipop Custom ROMs for Samsung Galaxy S5 below:
Omega ROM
Alliance ROM
Zephyr lite ROM
SlightROM
Ambasadii S5 Lollipop ROM
1.

OMEGA ROM FOR SAMSUNG GALAXY S5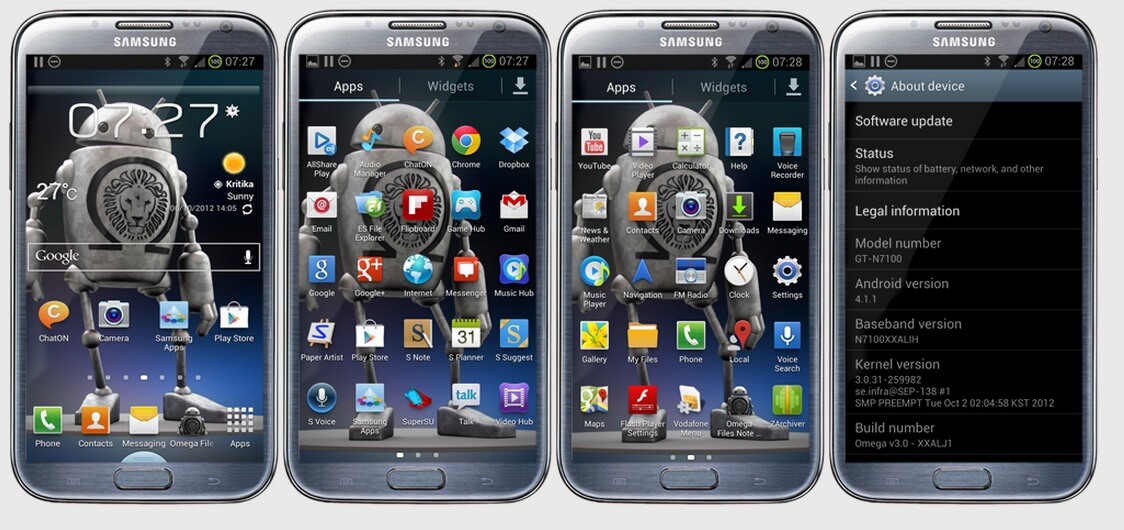 Omega provides considerable free space at the time of system partition with some apps being moved to data partitions. It is the most popular custom ROM available for Samsung Galaxy S5. The recent version of Omega ROM is v15 and is based on the firmware DXU1BOC2 Android 5.0 Lollipop. With Omega ROM, you can record calls, increase SMS storage limit, etc. You can get to know more about this ROM here.
2.

ALLIANCE ROM FOR SAMSUNG GALAXY S5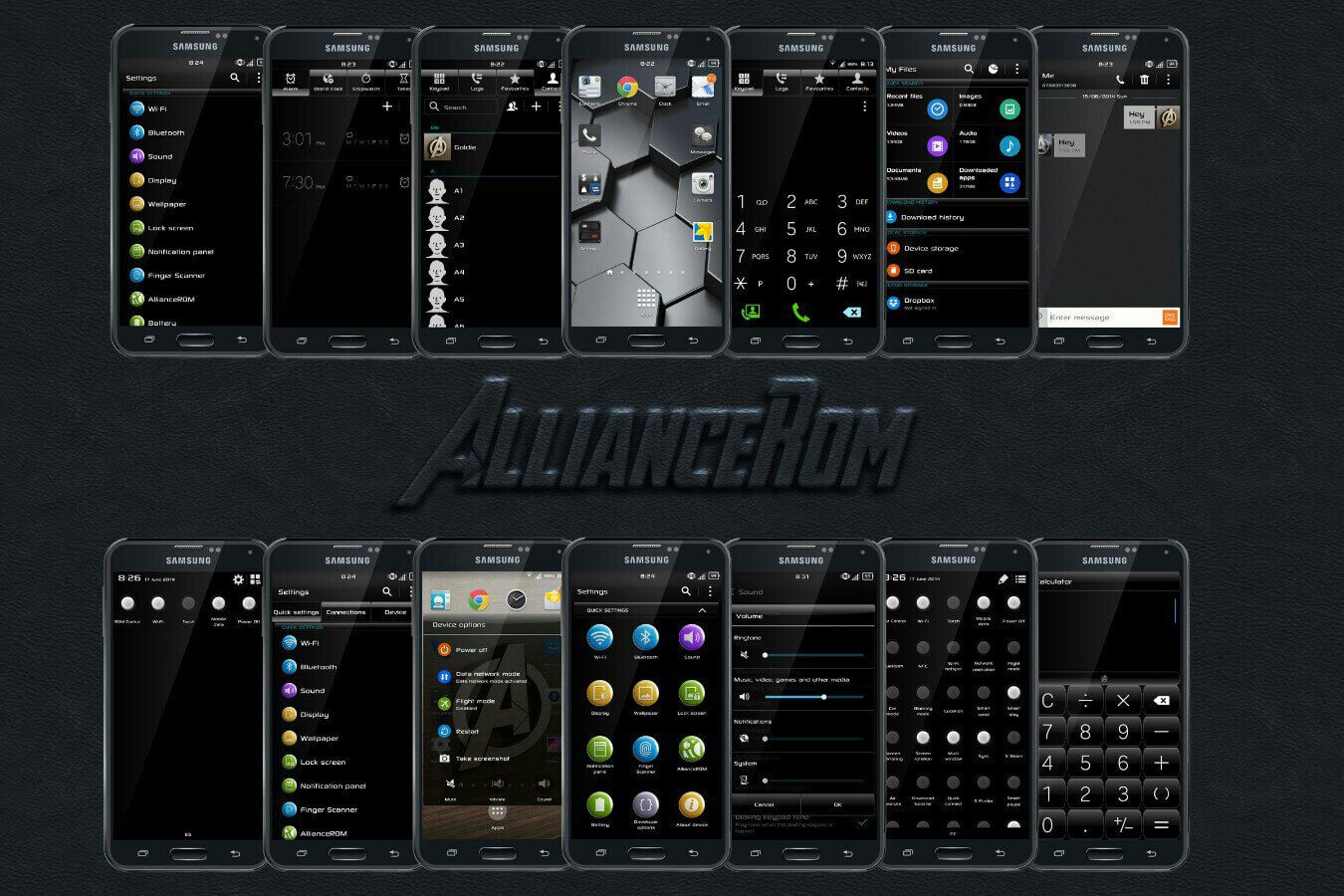 It is another awesome custom ROM for Samsung Galaxy S5 with numerous great features. Its recent version v7.0 has been released with 18 amazing themes. Moreover, other features like CynogenMod torch, lockscreen shortcut for camera, etc. Here is the complete link.
3.

ZEPHYR LITE ROM FOR SAMSUNG GALAXY S5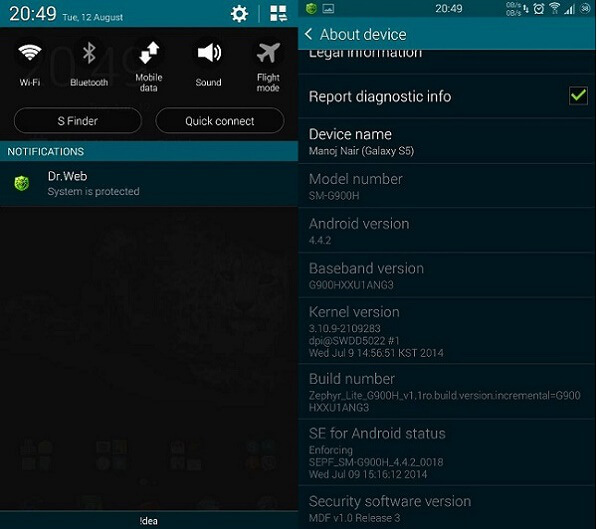 This custom ROM is updated more often whenever a new feature is introduced. Using this ROM, you can get rid of the bloatware of the stock ROMs of Samsung. It is great if you hate the Samsung bloatwares but like the original theme. Click here for more info.
4.

SLIGHTROM FOR SAMSUNG GALAXY S5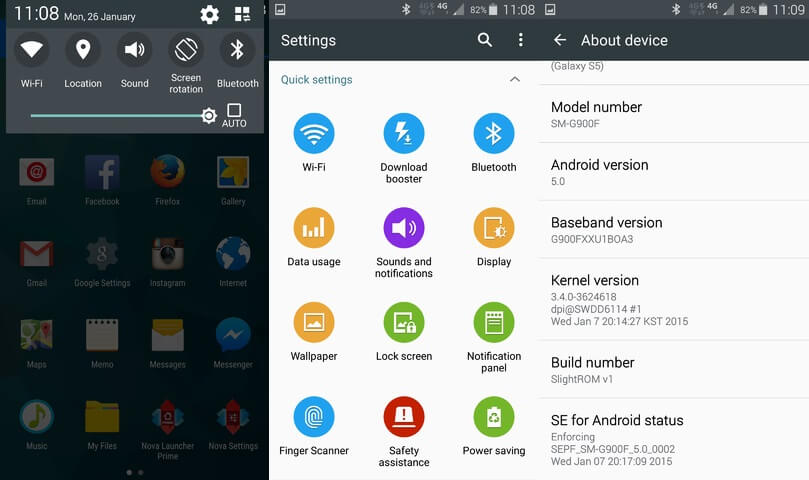 This custom ROM is almost similar to the Zephyr Lite Rom in a sense that it also allows you to get your hands off from the bloatware of Samsung but allows you have original stock theme. The ROM also provides admirable performance tweaks by reducing RAM usage, etc. Get to know about this in detail here.
5.

ABASADII LOLLIPOP 5.0 ROM FOR GALAXY S5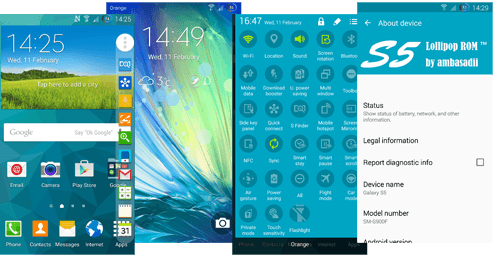 This custom ROM has been developed by senior XDA member, an awesome Android community, Ambasadii. The ROM is completely customizable in a sense that it allows you to choose custom kernels, custom mods, etc. this ROM is based on the 5.0 Lollipop firmware for Samsung Galaxy S5. For download links and detailed information, click here.
Flash custom ROMs on your Samsung Galaxy S5, root it, and greatly enhance your experience of using Android device you never knew before and do comment here if you like the post.