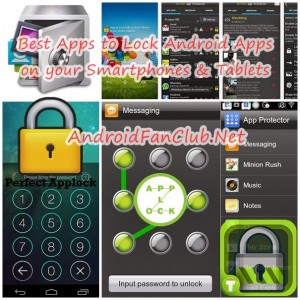 Android smartphones and tablets do possess our sensitive data and information that needs to be secured from strangers and anonymous people. Most smartphone users tend to use security code, pin, password or pattern lock to keep their device secured from anonymous usage without their explicit consent or permission, but some times it becomes really difficult to keep on locking and unlocking your phone or tablet when you have to use it frequently for different purposes, that ultimately kills the fast communication purpose for which smartphones exist in the world. Sometimes if you enter wrong password more than 5 times, your Android phone or tablet will get locked and in that case you must know
how to unlock and reset an Android device
.
I guess it would be more feasible to lock the individual applications which contain sensitive / private information related to you, on your smartphone or tablet. This would not only ease up your life as well as won't be creating any hurdles while accessing your smartphone. Its really inconvenient when you have to immediately send some important official documents to your senior official, while it takes a bit of time to unlock the smartphone. For such a scenario I would suggest Android smartphone and tablet users to lock only those apps which contain sensitive data, for instance you can lock these apps: Contacts, Messaging, WhatsApp, Gallery & Videos to keep your personal and sensitive data safe from prying eyes. At times you are required to hand over your smartphone or tablet to your colleagues, but at the same time you do not want them to tinker or invade your privacy. Sometimes children start messing up with settings of your phone or tablet. For all such scenarios its perfect solution to have individual password protection app installed on your device. 
With individual password protection apps being installed on your Android device you are free to make regular phone calls and access all other features of your phone without having to manually lock and unlock it every-time you need to access it. Unfortunately not every Android phone or tablet comes pre-loaded with such an option to password protect or lock individual applications. In this post I would be sharing top 5 free ways to password protect or pattern lock your Android apps, which cannot be unlocked unless you will enter the security pin / password or draw pattern lock.
Best Ways to Password Protect Android Apps
1. AppLock by DoMobile Lab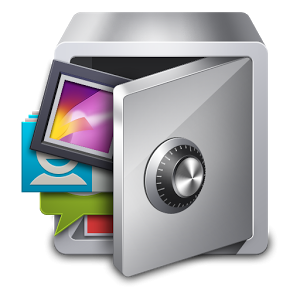 AppLock by DoMobile Lab helps to lock your favorite apps with a password. This handy application supports 24 languages and you can use it for locking almost any application you need to. For instance you can lock Contacts, SMS, Gmail, Videos, Photos, Gallery, WhatsApp, Viber, Skype, Games, and even your Facebook or Google Playstore. In addition to that you can also hide your personal pictures and videos using the Photo and video vault options. You are free to choose either password pin or the pattern lock method. Basic ad free version does not offer the premium features, however if you wish to have premium features you can enable the ads and enjoy premium features of this app for free.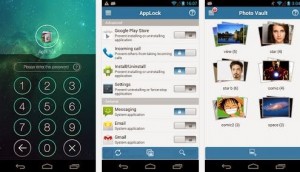 2. Perfect App Protector (AppLock) by Morrison Software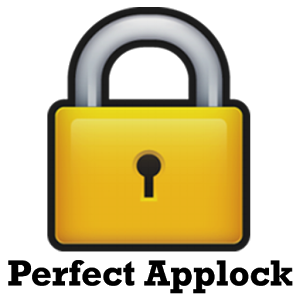 Perfect App Protector (AppLock) is another top rated application that helps to password protect your favorite Android apps to keep your confidential data safe from strangers. The beauty of this app is that if some-one tries to unlock your phone without your permission more than three times, it will automatically capture the photo of that person if your smartphone or tablet has a front camera support. There are variety of modes being offered by this application, you can also adjust the brightness level and screen rotation for each individual app using this tiny utility app. Perfect AppLock also support its operations via remote SMS commands.

3. App Lock (Smart App Protector) by SpSoft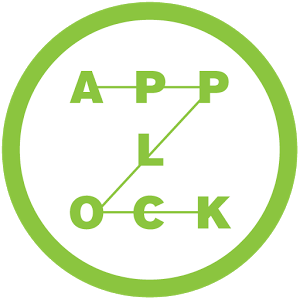 Smart App Protector by SpSoft offers slightly more advanced features than other locking apps from the same category. Besides locking up the individual apps via password, pin code, pattern lock or gesture lock, it also supports fake forced closed popup messages, variable pattern unlock sizes, captures the picture intruder or stranger trying to unlock your device without your permission and offers you to setup individual passwords for different apps, means you have the liberty to set multiple passwords for different apps. In addition to all such features remote lock via sms and locking of 3G data plus WiFi is also supported with this super cool application. Premium features of this app can be enabled with in app purchases.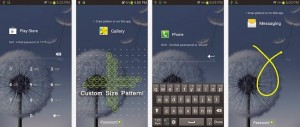 4. Fast App lock by TACOTY CN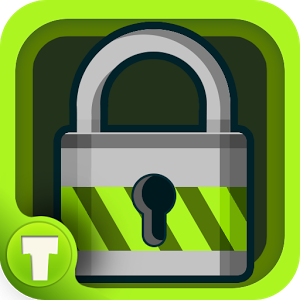 Fast App Lock is a tiny utility app to lock your apps on Android smartphone or tablet device so that your personal information remains safe. You can lock most frequently apps like Messaging, SMS, Gmail, Gallery, Videos, File Managers and Phone Settings so that no one could fork with your personal data. This app also offers two modes, pin code locking mode and the other one is pattern lock mode. This app may not be providing many features unlike its competitors, but it simply does what it says more efficiently.

5. App Lock by LoveKara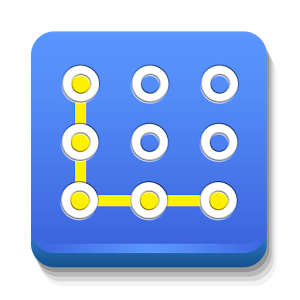 App Lock by LoveKara also offers the same functionality that helps to protect your privacy. Lock down selected applications with the pin code or pattern lock of your own choice and set the inactivity time that automatically locks the apps after certain period of time, this will be helpful when you have to access the apps too frequently and this timer thing will save you from manually entering the password or pattern lock again and again until the specified period of time. Having these apps installed on your Android phone or tablet will keep your device secured.

Till date these 5 apps are the best ways to keep your Android apps protected with a password, pin and pattern lock, so that if someone who wants to invade your privacy will surely fail in his/her intentions. Let me know if you are using any other utility app to secure your privacy on Android smartphones or tablets. Your feedback in the comments section will definitely keep me motivated to bring more useful stuff for Android Fanatics!! 🙂