Most of the times we used to protect our device with different set of locking tools and apps. Android offers variety of ways to protect your lock screen with a password, code or a pattern lock. Usually pattern lock seems visually appealing and handy way to protect your device from unauthorized access. It works really great. But some times we have to face some odd situations specially when you have younger cousins or siblings around you who mostly like to make experiments with your smartphone in your absence. Even if you had enabled the pattern lock on your device, you may fell into a deep trouble and might have to lose your precious data from your Android device. In this post I will discuss how to reset pattern lock with or without internet connection enabled on your device.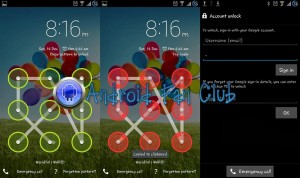 Last month two of my fellows landed into the same trouble as they had enabled pattern lock protection on their Android devices. Their cousins / siblings tried to unlock their device with random patterns multiple times. If someone fails to draw the correct pattern more than 5 times, a trigger is enabled on Android devices that will further lock your device and you will have to enter your Google Account details which you were previously using on Google Play Store. If you were lucky enough and you had enabled internet data connection / GPRS / EDGE / 3G or WiFi before getting your device locked, then you can easily reset your current pattern lock. However most of the times, this is not the case, as internet connection is disabled most of the times.
My fellows were unlucky as their Android smartphones didn't have internet access enabled, before they had locked their respective phones. Thus the only solution to reset the pattern lock of their Android phones was to hard reset them. Hard resetting the device is perhaps alarming when your phone contains precious data, which will be lost with hard reset. I had helped them to hard reset their Android phones in order to reset the pattern lock so that they could easily use their devices again.
How to hard reset / factory reset any Android Device?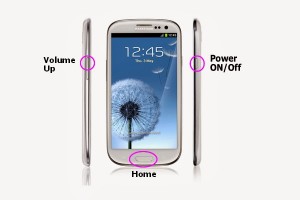 In order to hard reset or factory reset your Android device, you will be required to boot your phone into recovery mode. Every Android phone has a different way to boot into recovery mode. I will recommend you to visit "hard-reset(dot)com". This site contains the information to hard reset almost every Android smartphone or tablet. Turn off your Android device and just search hard-reset(dot)com with your phone's manufacturer and model name and you will get the key combination (such as Home Key + Volume Down Key + Power Key) to boot into recovery mode.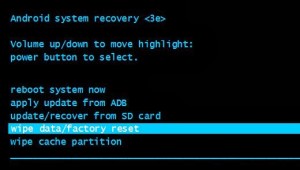 This key combination is usually unique for different phones, so make sure to use the correct combination. Once your phone / tablet has been booted into recovery mode, navigate towards wipe data / factory reset option and proceed with hard reset. Note that you will have to use volume keys for navigating up and down, while you will have to use power key to choose the desired option. Once you are done with hard reset, your phone's software will be as fresh as you just have bought a new device. Bingoo, your phone is now unlocked from pattern lock and you can have a fresh start with your Android smartphone or tablet. If the data on your device is really important, you should give a try to Tricky Method That Resets Android Pattern Lock Without Data Loss.