2017, without any doubt, is going to be the tech world-shattering year with the expected launch of number of smartphones from renowned companies Nokia, BlackBerry etc. Wait! What Blackberry? Yes, you have heard it right.
 I am talking about the BlackBerry KEYone that is going to be the final smartphone by the device codenamed 'Mercury' and is expected to hit the market shelves within a few months. The version is designed and manufactured by TCL Communications Technology, (TCT), which is now licensed to sell and manufacture BlackBerry branded phones. With the expiration of BlackBerry Priv, most of you might be thinking the same about the KEYone, but in my opinion, this new version of the BlackBerry feels and look much better.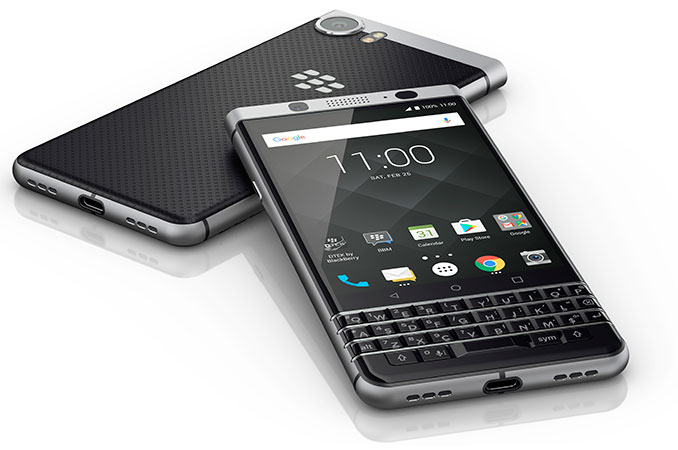 Here's what TCL has achieved this time.
BlackBerry KEYone – Distinctly Different
If you are one of the fans of BlackBerry like me and Kim Kardashian, you might get surprised that this time, the company has lot more to offer you. With the BlackBerry KEYone, you can reimagine how you communicate with your friends and family and get the things done. The phone has got everything that one might look and expect in a smartphone – large, beautiful display, a camera to capture stunning moments, the latest Android OS and access to Play Store to get any app you ever want.
Blackberry KEYone Features and Specs
Let's discuss its adorable features in detail:
With the 4.5" large screen, the BlackBerry KEYone is built to last long, along with the strong aluminum frame and soft textured back. The display offers sharp colors with 1,620 x 1,080 resolution and 434 ppi.
The camera is 8MP and uses a Sony sensor with 1.55-micron pixels. Its camera delivers sharp, crisp photos in any light, with wide angle lens with flash.
The best part of BlackBerry KEYone is its keyboard that is really good. The flat glossy keys are just like the one on Priv, with shortcuts, flick typing and touch navigation. Each of the keys on the keyboard is customizable, allowing the customers to program them according to their needs.
Another plus for the KEYone is its battery life, that can go along the day. BlackBerry claimed that KEYone's got the biggest battery of 3505 mAh, with quick charge capability and power management tools like Boost for fast recharging etc.
Besides having nice camera, amazing keyboard and securest security, KEYone runs the latest Android OS software with 7.1 Nougat and access to millions of apps from the Play Store.
Price of Blackberry Keyone Android Phone in 2017
Well, with all this, who needs a smartphone with a physical keyboard in 2017? If you're in, BlackBerry KEYone is finally here at just $549!