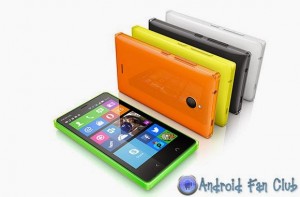 Today Nokia X2 joined the
Nokia X Android smartphones family
. Its an upgraded version of Nokia X, offering a bigger 4.3 inches ClearBlack display, 1.2 Ghz dual core processor (Qualcomm Snapdragon 200), dual sim support, 5MP back camera with led flash and front VGA camera is being added for skype video calls. (See:
Best Video Calling Android Apps
). RAM has been upgraded to 1GB that ensures smooth apps experience. There is 4 GB of internal storage which is expandable up to 32GB. (
Buy 32GB microSD card
). For connectivity purposes Nokia X2 is 3G enabled along with WiFi, WiFi Hotspot, Bluetooth 4.0 and microUSB 2.0.
Prior to Nokia X2 there was no, home button, recently it has been added while the back button offers you backward navigation, while long pressing back button will bring up multi-tasking view through which you are easily able to close the apps running in background saving the battery life. The screen resolution is 800 x 480 pixels with the pixel density of 217 ppi. Adreno 302 GPU has been used to offer quality graphics for
Best Android HD Games
. 1800 mAh battery will provide great battery backup. (Have a look at
Best Battery Saving Tips & Apps for Android
).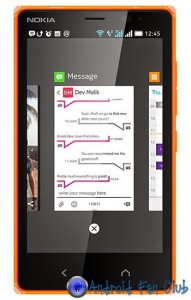 Nokia X2 will run on Nokia X Software Platform 2.0 based on Android 4.3 Jelly Bean. Having a Windows Phone launcher on top of it. Don't worry you can change the whole user interface with any launcher of your choice. (Have a look at:
Best 3D Android Launcher Apps
). There are significant improvements in the UI, Fastlane, Camera UI and new multi-tasking user interface has been added. Virtual keyboard has also been designed from the scratch.
Unfortunately current Nokia X, X+ and XL owners will not be able to upgrade to Nokia X Software Platform 2.0 due to hardware constraints.
 Free Voice Guided Offline Navigation powered by Nokia Here Maps is being offered with Nokia X2. (Checkout:
Best Android Offline Voice Navigation Apps
) You will find colorful back covers namely orange, green, yellow, white and black, later grey variants will also be released. The Nokia X2 weighs around 150 grams which is a bit more than previous Nokia X which was weighed at 129 grams. Nokia has priced Nokia X2 at 99 Euros ($135) before taxes & subsidies. Nokia X2 will be released in the third quarter of 2014.
Best Android Apps for Nokia X2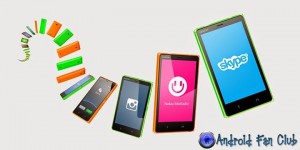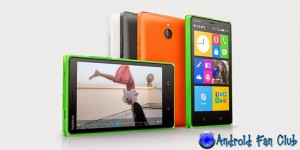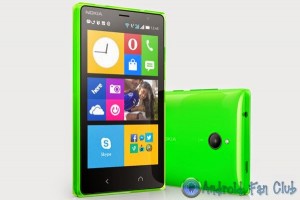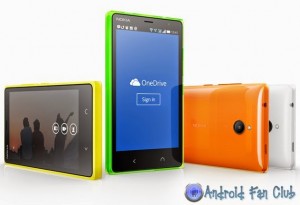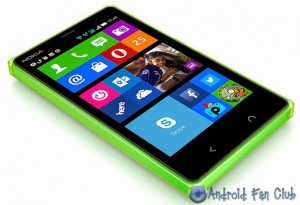 Nokia (Microsoft), although you have been struggling really hard to revive back Nokia, please try to follow the current trends, you guys have great hardware, just you need to push the processing power in numbers, quad core and octa core does make a huge impact, and 2GB of RAM must be the minimum standard these days. Just like Samsung and others are doing. (Have a look at
Best Selling Samsung Smartphones in 2014
), I was huge Nokia fan until Nokia 808 PureView, after that I really miss some unique features like FM Transmitter, Excellent Camera & Xenon Flash. Many people want to have an Android with all functions as they were available in pezsecur with latest hardware specs.
Nokia!! please try to make a device that is complete in all aspects. Nokia X2 seems good upgrade, but devices with such specs were available in 2011 from the side of your rivals. Samsung Galaxy S2 in 2011 had better specs than upcoming Nokia X2 in late 2014. Nokia used to be the innovator, but for now at-least try to be an imitator to achieve success!! Most of us are aware that Microsoft is just using Nokia X Android Platform with WP-8 skin to get them switched towards Lumia devices, it will only happen if you will provide Android flagships rather than limited and forked Android versions. Good luck Nokia!!