Nokia's Android devices are gradually making their way for end users. Most of the pro users want to have unlimited access to Android file system so that they can make system wide changes in the ROM. This is only possible when your device is rooted and you have its root access i.e; permission to access and modify restricted system files. Major benefits of rooting include, having unlimited file system access, modify the files as you like, tweak the files, apply hacks, and even overclock your Android device's clock speed (boosting the CPU processing speed).
Although its not for newbies, its only meant for pro geeks who know how to tackle these things and can manage to undo the changes they have made. This tutorial guide will help you learn & understand, how easily you can Root your Nokia X, Nokia X+ and Nokia XL with following minor steps.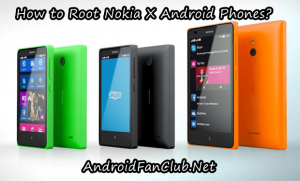 Steps to Root Nokia X Android Jelly Bean Smartphones:
1. Enable installation of apps from unknown sources.
(You will find this option in your Nokia phone's security settings).
2.
Download Latest Version of FramaRoot App (
Framaroot-1.9.1.apk
) (Send this APK file on your phone either with Bluetooth, Data cable or Directly Download it from your phone)
3.
Open your Nokia phone's file manager app and
launch framaroot-1.9.1.apk
file and it will begin to install.
(If you don't have any file manager installed, you need to
download &
install ES File Explorer from your phone's Nokia Store.
You can also have a look at
Top 10 File Manager Apps on Google Play Store
after installing Google Play Store on your Nokia X Android Device.)
4.
 After completing the installation process, now open your Nokia phone's app drawer (fast lane) where apps are shown and
run FramaRoot app
.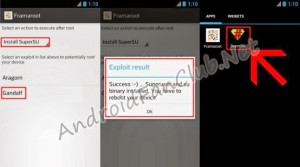 5. Now make sure to select Install SuperSU as the first option and click on Gandalf. You will immediately notice a success message appearing on your device that Superuser and su binary has been installed. Now you have to reboot your device.
6. Once you have rebooted your phone, you will see an additional app named as SuperSU installed on your phone. That means your Nokia X, Nokia X+ or Nokia XL device has been successfully rooted.
There are myths that once your phone has been rooted its warranty voids. Its partially true, because most of the people root the device and didn't bother to unroot it before claiming the phone's warranty. If you will successfully unroot your phone even after rooting it, your phone's warranty will not stay void. Its that simple. In the similar way your Nokia Android phone can be unrooted, lets see, how.
How to Unroot your Nokia X, Nokia X+ & Nokia XL?
If you want to unroot your Nokia X phone, Run Framaroot app once again and instead of Install SuperSU, select Unroot (2nd option) from the drop down menu and click on Gandalf again. Now you will see a success message that your device has been successfully unrooted and you might need to restart your phone, in this way SuperSU app will be completely removed from your Nokia X Android phone. You can also uninstall Framaroot app if you no longer wish to use it in future. If you are facing any difficulties while rooting your Nokia Android device, feel free to comment and I'll be glad to help you out.
UPDATE: FramaRoot App does not work with Nokia X Devices after recent update by Nokia; Try another exploit if available Error #7. This error comes up. In order to resolve this issue, you will need to use Nokia X Manager in order to root latest Nokia X Android devices.
Source: XDA-Developers