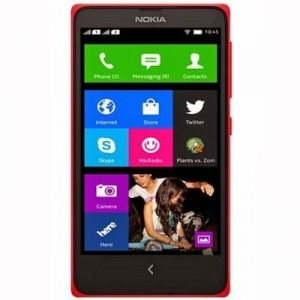 Android has achieved an amazing fame and success being an open source mobile and tablet operating system. Many of the original equipment manufactures (OEM) have used Android as their primary smartphone or tablet OS. Samsung has remained very successful by using Google's Android OS. Nokia remained a bit arrogant and didn't opt for Android and instead made the deal with Microsoft and chosen Windows Phone as their primary OS. Microsoft has acquired Nokia and its deal will be finalized soon. During the tenure with WP as Nokia's primary OS they didn't achieve significant success and now it seems Nokia wants to give a last try with forked Android OS in the form of Nokia Normady aka Nokia X A110.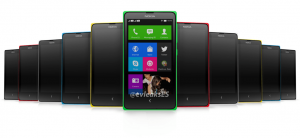 There are significant sources claiming that Nokia has been working for a long time on an Android device named as Nokia Normandy (also known as Nokia X – A110). Evleaks who is very popular tipster and famous for leaking the gadget details, has published the photos of upcoming Nokia X with forked Android. This version of Android will be customized by Nokia and won't offer Google Apps including Play Store and Google Maps, instead Nokia will be placing their own app store and here maps on the device. The user interface of Nokia X will be somewhat similar to Windows Phone. Phone Designer has also released some super crisp image renders for the upcoming device.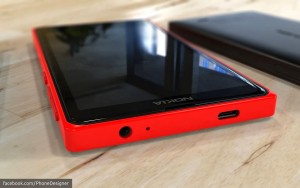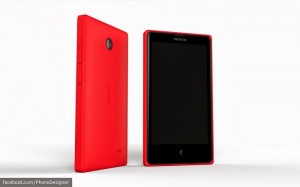 As we already know that Mobile World Congress 2014 will be held this month (February) and Nokia has booked its event on 24th February. Nokia X will be announced on that event. Perhaps this device has very close resemblance with Nokia's low end line up Asha series, and thus Nokia X will also be a economical budget phone for emerging markets where Nokia holds a very strong grip. Its doubtful that this device will be released for American & European regions, however Nokia X will not remain the only Android device from Nokia this year, its also expected that Nokia will be releasing high end Android smartphones in the mid of this year most probably in May or June.
Specs, Price & Release Date of Nokia Normandy – Nokia X A110
Recently the specs of Nokia Normandy have also been leaked and they seem to be pretty reliable. The phone will offer a 1Ghz dual core qualcomm snapdragon processor, there will be Adreno 203 GPU, 512MB of RAM, 4GB internal storage which is expandable up to 32GB via microSD card. WiFi and Bluetooth connectivity will be there as usual. The display will be of 4 inches having resolution of 480×800 pixels. A five mega pixels auto focus rear camera, there might be no front video camera, but there must be for video calling purposes. It will will Android Kitkat 4.4.2 as its operating system. The device will be offered in several bright colors similar to that of Nokia Lumia series. Nokia X will be packed up with 1,500 mAh battery to give optimum phone performance and will also offer dual sim functionality. Price & release date of Nokia X isn't yet confirmed, however its highly expected that it will be announced on 24th February at MWC 2014 for an approximate price tag of $130 – $150.
Also note that Motorola had also released their budget smartphone Moto G and is apparently having better specs than Nokia Normandy. Do you think this initiative of Nokia to bring up budget Android lineup will help the company to sustain its position in emerging markets?