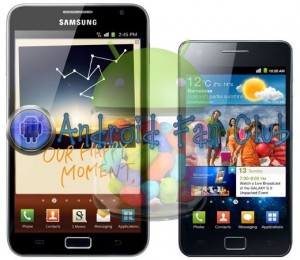 Android Jelly Bean 4.1.2 Firmware Update for Samsung Galaxy S II and Galaxy Note
Canadian carrier Rogers officially confirmed The Android Jelly Beans 4.1.2 firmware updates will be hitting the S II LTE and Note LTE versions in late January and given that unlocked models always get new firmwares before carrier-locked ones, early January rollout.
The two devices from Samsung will definitely get latest goodies from their NOTE II JB 4.1.2 FW. Meanwhile its worth noting that many of
international Galaxy S III & Note II users are enjoying JB 4.1.2 firmware update
on their respective Android Smart Phones.