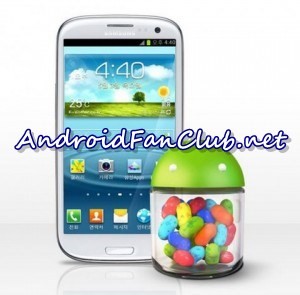 Android JB v4.1.2 Update – Samsung Galaxy S III – GT-I9300
Android 4.1.2 Jelly Bean update for the Galaxy S III GT-I9300 is now available. Samsung started to roll-out Android 4.1.2 Jelly Bean update for International Samsung Galaxy S III GT-I9300. Samsung Galaxy S III is one of the Samsung's flagship device of the year and is also it's biggest worldwide selling device. Earlier we had posted that
NOTE II & S III have started to receive the updates
. Samsung keeps its top selling Galaxy S III in top priority list to receive Software Updates.
The Android JB 4.1.2 firmware update will roll out in different phases, you will be able to receive it on your device either via
Samsung Kies or via OTA
. If your device is carrier branded, you might have to wait a bit longer, since carrier branded devices need to be approved from your network provider.
Samsung has added many new enhanced features in Android JB 4.1.2 firmware update for the Galaxy S III, most of the features were already part of Galaxy Note II. Change-logs in the new Android JB 4.1.2 update for Galaxy S III are mentioned below
Change-logs for Android JB 4.1.2 – Samsung Galaxy S III
– New Gallery App (As in Note II)
– Group Cast App
– Smart Rotation (Screen Display adjusts to your angle of sightings)
– Page Buddy
– Paper Artist App
– Multi-View (You can use multiple apps at the same time – as in Note II)
– Notifications Panel Enhanced (Notifications Panel can now be customized)
– Brightness Slider under Notification Panel can be disabled
– Continuous Input in Samsung Keyboard
HOW TO UPDATE?
Either use Samsung Kies or wait for Over the Air (OTA) update. Your device must not be rooted in order to receive OTA updates.