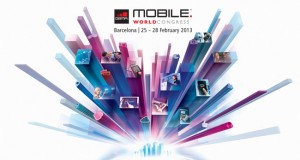 Mobile World Congress just ended and here the exclusive details of the MWC 2013 held as usual in Barcelona, Spain. And we will be having a quick review of the Android flagships which created a big noise at MWC this year, in addition to some new mobile OS announcements & the best award titles.
1. Samsung Galaxy S4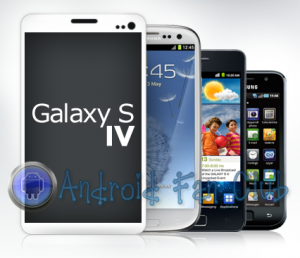 Samsung officials declared that the Galaxy S4 will be officially launched on 14th of March this year. The most fascinating feature of Galaxy S 4 is Eye Pause and Eye Scroll. You now no longer have to touch the screen when you wish to scroll the pages you are viewing; a simple positioning of your eyes is enough for the page to scroll as if it were magic. Moreover, Eye Pause ensures you never have to pause your videos again if you have to glance away from your phone; the SGS4 will do it for you automatically and pause the video if your eyes are no longer fixed on the screen. For further details stay tuned. Until now we only got some rumored specifications of the Samsung Galaxy S 4:
Android 4.2 Jelly Bean and TouchWiz integration with Smart Eye Scrolling
4.99 inch 1080p Display
1.9 GHz Qualcomm Snapdragon 600 Quadcore CPU
ARM Mali T658 GPU
13 MP Rear camera and 2 MP in front
Li-Ion 3100 mAh Battery
16/32/64 GB storage options
SD card slot
Corning Gorilla Glass 3
2GB DDR3 RAM
4G LTE Connectivity
2. HP Slate 7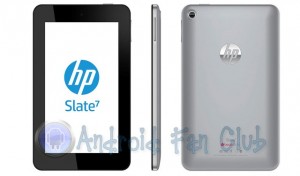 The big american HP company came with a 7-inch tablet. Wit
h Android 4.2

, a 1.6 GHz dual-core CPU, 1 GB of RAM , a quite low resolution of just 1024 x 600 screend and 8 GB storage. Although it is only $169 and not bad looking it will not beat the awsome Nexus 7.
3. 

Huawei Ascend P2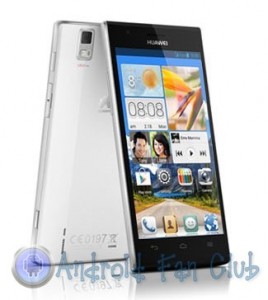 Last year Huawei gave us the world's slimmest phone, the Ascend P1 S. And now, at MWC 2013 Huawei announced the world's fastest smartphone. Some of the Ascend P2 primary features are:
4.7 inch 1280 x 720 display with 315 ppi

1.5 GHz quad-core processor

1 GB of RAM

16 GB Storage

13 MP rear camera 

4G LTE and NFC
  4. LG Optimus G Pro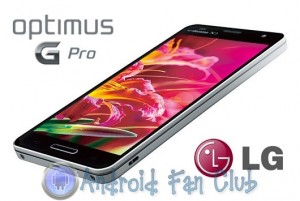 LG presented the all new Optimus G Pro, an outstanding and a true high-end Smartphone. The LG features 
5.5 inch screen with 1080p and 400ppi, which is truely AMAZING

1.7 quad-core processor 

2 GB of RAM

NFC

13 MP rear camera and 2 MP front camera
The Optimus G Pro is a really good phone, an amazing competitor for the S4, Note 2 and Xperia Z.
5.
Firefox OS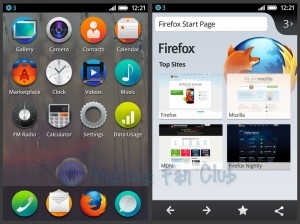 At the MWC 2013 Mozzila showed us their brand new OS. Firefox OS will be available on ZTE Open, Alcatel One Touch Fire and LG and Huawei to follow. Currently the OS is focused only on web-apps which makes him a "primitive" OS, but let's hope that Mozzila will make it.
6.
The Galaxy Note 8.0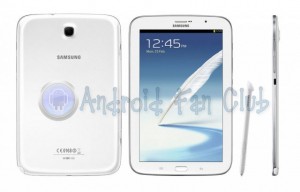 A new 8-inch tablet from Samsung was unveiled at MWC 2013 with Android Jelly Bean 4.1.2, 1.6 GHz ARM quad-core CPU and 2GB of RAM. The incredible S-Pen abilities are just great on a 8-inch tablet and we are very happy that a new Note came along. The release date is set in Q2 which will be probably sometime in May.
Award Winners at MWC 2013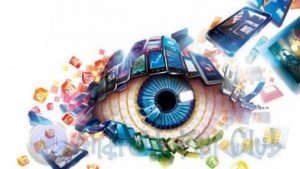 Mobile World Congress 2013 has successfully ended & according to their survey, there are some companies, devices and apps which are being awarded THE BEST AWARD TITLES.
The best 2012 tablet

was Asus Nexus 7, which makes me very happy cause I own one and I am very pleased with it. The Nexus 7 got this award for the high-end features, low price and the impact it has made in the 7-inch tablet eco-system.
The best Smartphone of 2012 was the Samsung Galaxy S3.
The best mobile phone in the low-end market was the Nokia Asha 305.
Best Manufacturer of the Year was Samsung.
Best Smarphone App: Facebook