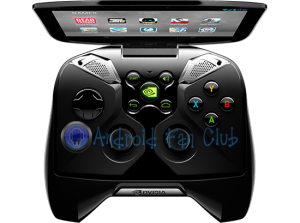 Nvidia – Project Shield – Tegra 4 Portable Android Gaming Console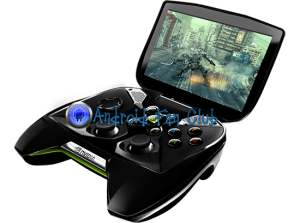 With the announcement of
Nvidia Tegra 4 fastest mobile quad core processor
to date, Nvidia's C.E.O has also introduced "Project Shield" an Android based portable gaming console that features Nvidia Tegra 4 processor. It is basically fold-able portable gaming console which runs on three internal batteries & offers 5 inches of 1080p touch screen display. In addition to that there is micro HDMI, micro USB and microSD card slot. Nintendo and Sony are facing increasing competition for their DS and PSP devices from smartphones and tablets. Nvidia will have to compete with both those companies and the smartphone and tablet makers.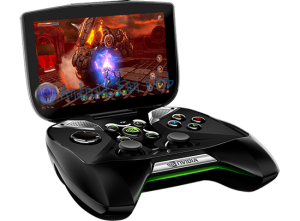 Powered by NVIDIA® Tegra® 4, Project SHIELD is made for those who demand amazing gaming experiences. It features precise, tactile controls and the latest version of Android Jelly Bean, giving you the best way to play your favorite Android games. 
Play on Project SHIELD's full-size, console-grade game controller 
Access a catalog of games from Google Play and NVIDIA TegraZone™
Project SHIELD also gives you the power to wirelessly access your GeForce® GTX-powered computer from the comfort of your couch. Play your favorite PC games, including great titles from Steam, on a full-size game controller with ultra-low latency thanks to Project SHIELD's game-speed Wi-Fi and the fast performance of GeForce GTX 600 GPUs.
System Requirements for PC Game Streaming*
GPU: NVIDIA® Kepler™-based GeForce GTX 650 (Desktop) or
GTX 660M (Notebook) or higher
CPU: Intel Core i5 or equivalent or higher
System Memory: 4 GB or higher
Software: GeForce Experience™ application and latest GeForce drivers
OS: Windows 7 or higher
Router: Router: 802.11a/g/n
(Recommended: 802.11n Dual Band / MIMO Router)