At the 2013 Google I/O conference, developers and gamers alike rejoiced at the chance to get their hands on with the upcoming
NVIDIA Shield
, a near-production device dedicated to Android games that will be released to consumers in late
June 2013
.

Key Features of Nvidia Shield Android Gaming Console
NVIDIA's entry into the mobile gaming market was first announced at a press conference earlier in 2013 as "
Project Shield
." The device will run on Android 4.2.2 (Jelly Bean) with 2GB of RAM, 16GB of internal storage in addition to external microSD card slot, and is powered by
NVIDIA's flagship Tegra 4 processor
. In addition to the expanding catalog of games that the device is designed for, users will have access to a variety of other apps from the Google Play store thanks to Google's focus on tablet compatible apps which can run on SHIELD's flip-up 5-inch 720p display. The device also boosts integrated speakers, Wi-Fi connectivity, a console-grade game controller, and an HDMI port that allows you to connect to a larger display.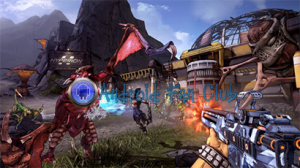 Another unique feature of the SHIELD is the ability to stream games from a PC to the device over Wi-Fi. When the device is released, PC game streaming will be in BETA and users can only access a select number of supported games from Steam and Steam Big Picture. However, after this BETA period users will have access to many more titles.
Price Tag of Nvidia Shield Android Gaming Console
Many are skeptical of SHIELD not only because NVIDIA has never produced a gaming platform but also the price. The SHIELD starts at $350 which is $100 more than the PlayStation Vita and about the same as the Wii U (competing devices on the market). The Vita does feature titles that are more recognizable and have more in-depth gameplay due to Sony's long history in handheld gaming; however more expensive
Android games
continue to be released and at a lower price. This coupled with the ability to access other content from Google Play outside of games gives the device a lot of potential.
In addition, Google added a system-level gaming service to its Android operating system. This provides the ability to have cloud saving, notifications on friends' gaming activity, a system-wide (instead of game-by-game) achievement system, and multiplayer for games with standardized in-game chat and matchmaking. These features could help the NVIDIA SHIELD be on a more level playing field in the gaming market.
Nvidia Android Gaming Console vs. Competitors
The Ouya console is a huge potential threat to SHIELD. Its ability to already play Android games on a larger display could weaken what SHIELD offers. However, the Ouya uses the Tegra 3 processor (made by NVIDIA), so the stronger Tegra 4 in the SHIELD could provide a more seamless online gaming experience.
Traditional consoles being released in 2013 such as the PlayStation 4 (PS4) could also threaten the success of SHIELD. The PS4 will offer the ability to stream gameplay to friends for them to view, comment on, and join in on. This along with a motion sensing system, connectivity to the Vita, and impressive technical specs and the PS4 – as well as other next-generation consoles – could potentially threaten the SHIELD's success.
Is the SHIELD worth the investment? The ability to play these games on larger displays with the HDMI port, play online with friends, stream Steam games, and access other Android content from a powerful device could lead to its success. Also, the SHIELD's lower cost-per-game and fewer required expensive devices or hardware (such as the PS4 and Vita) could help it compete with other new gaming consoles.
Guest Author Profile: This article was written by David Karalis. David enjoys writing about the gaming industry as well as a variety of other topics surrounding the digital space. You can also find him writing about his latest pet owner hacks, healthy recipes, and about current shows in the Philadelphia art scene. Follow him on Twitter @DavidKaralis. If you are interested to write a guest post at Android Fan Club. Make sure to visit "Write for Us" section for guest post guidelines.