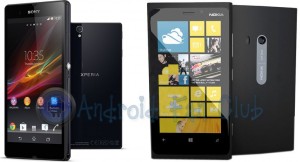 Here comes the video comparison between the two latest Android Jelly Bean and Windows Phone 8 flagships from Sony and Nokia, namely
Sony Xperia Z
and Nokia Lumia 920. Both smartphones are ready for an extreme camera & specs battle.
Sony Xperia Z
is equipped with 13.1 MP Sony Exmor RS camera sensor which offers excellent HDR video recording and even great low light photography. On the other hand Nokia Lumia 920 offers optical image stabilization for crisp photos & videos without any blur and excellent low light photography.
This video comparison by
Knowyourmobile
 highlights the design, build, display, specifications, user interface and camera of Sony's latest flagship smartphone
Sony Xperia Z
with Nokia Lumia 920. You can watch the video and read the key features being highlighted below to decide which one is the best smartphone for you.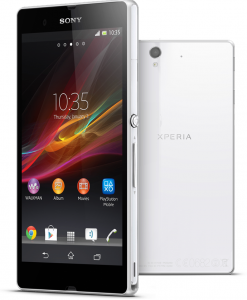 Android Jelly Bean OS
5.0 inches TFT Capacitive Touch Display + 1080p Resolution
146 Grams in weight
1.5Ghz Quadcore CPU
Adreno 320 GPU
2GB RAM
Water & Dust Resistant (Water proof up to 1 meter and 30 minutes)
13.1 MP HDR video capable Camera sensor
16GB Storage + MicroSD card Slot
NFC
Bluetooth 4.0
Non removable battery
Great deal for Sony Xperia Z 
Key features of Nokia Lumia 920 – Status: Available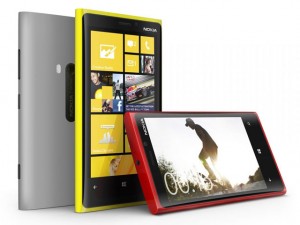 Windows Phone 8 OS
4.5 inches IPS + Supersensitive + PureMotion HD+ Capacitive Touch + 720p Resolution
185 Grams in weight
1.5Ghz Dualcore CPU
Adreno 225 GPU
1GB RAM
8.0 MP OIS + PureView Camera
32GB Storage with NO MicroSD card Slot
NFC
Bluetooth 3.0
Non removable battery
Wireless Battery Charging
Having a look at the video and the key specs mentioned above, we can proudly recommend
Sony Xperia Z
as the best Android smartphone to date. Whereas Nokia Lumia 920 could serve as the secondary choice. Let us know your views in the comments section below.