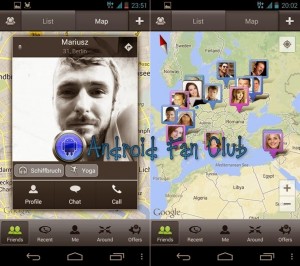 People these days are spending a good cut of their times over the internet. One of the best reasons would be social media. That only proves one thing: people love to socialize, which makes a lot of sense because socializing is an integral part of a fast growing and progressive community. The best part about social media is that it doesn't have to cost you even a single cent, especially with an app that will work on pretty much any Android device. The latest tool for that purpose would be Voxle by AppBauer GmbH.
What is Voxle?
Voxle is an Android app designed for local social media network purposes. This app gives you the freedom to add as much friends as you want alongside features that will strengthen your bonds. One of the perks of this app would be the fact that you get to check into places, so as to let your folks know where you're currently at and what you are doing.
Why Should You Use Voxle?
There are many reasons why you should consider adding this to your social media artillery. Here are some:
– It is easy to use.
– You get to connect with your friends anytime and anywhere
– You get to send messages for free.
– You get to call your friends with Voxle for free.
– It comes with Peer to Peer secure comm.
– It consumes very little battery power.
– You get to register through your Facebook account with a few clicks.
– The Voxle community grows by thousands every day.
– You get to share your thoughts in an instant like Twitter and Facebook.
All these and more, you can do without tad of a cost.
Get in touch with businesses around town
Voxle is an app that is backed by many different businesses locally and nationally. Simply put, just by joining the community, you get to receive the best offers in town from time to time. You wouldn't have to rely on tedious Google searches anymore, because this app will cater in finding your immediate types of needs or wants. Voxle also rewards their most consistent users with bonus credits that they can use to improve their experience with the app.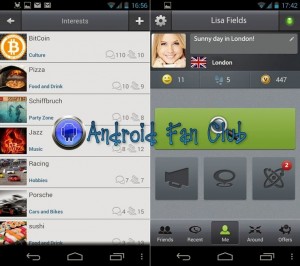 Additionally,
Voxle
works even on the oldest Android versions. Plus, you get to create events and RSVP people so easily. With this app, you get to save a lot of time and money. Get this Android app for free at Google Play Store and enjoy a lot of cool features for free! Perhaps it's social media at its finest.
Guest Author Profile:
Hi, This is Peter. I'm an avid android fan and I write a lot of words relating to video games, mobile apps and technology and I'm striving a lot to explore my thoughts on reviewing them in some of the top app review sites too. I own multiple gadgets, and when I'm not spending time on gaming, or messing around with technology in general, I can be found reading and taking photographs. Connect me at Twitter (@peterbryson04).  If you are interested to write a guest post at Android Fan Club. Make sure to visit "Write for Us" section for guest post guidelines.