Alibaba vs. Android: A War Is Impossible to Avoid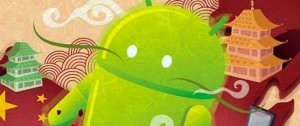 Well, friends, it seems that someone decided to prove the fact that Android is not the only one mobile operating system that can be really cool and very popular among users. Just take a look at and welcome a new name of mobile OS! Who knows, maybe it will become a new leader of mobile market soon?
Who is Alibaba?
China's e-commerce giant named Alibaba (yes, a name is a little bit strange, isn't it?) has launched the plan that costs a billion Yuan (in about $200 million), which task will be to develop
applications
and attract manufacturers of mobile devices based on its mobile OS.
Thus, in 2011, Alibaba issued a release of its new mobile OS under the brand Aliyun OS. Within two years this new platform have been actively promoted among mobile vendors. In September of the last year, Acer planned to release a smartphone based on Aliyun OS, but it gave up this idea because of Google's lawsuit.
And now…
Now Alibaba boasts with the fact that five new manufacturers are ready to release gadgets on its platform, which was re-branded and given the name Amos (Alibaba Mobile Operating System). The names of future suppliers are also called: Konka, Zopo, Amoi, G'Five and Little Pepper. All these companies were previously involved in the release of smartphones based on Android OS.
It should be noted that China defeated the USA last year, becoming the world's largest mobile market. Despite the 90% share of the market, Google gets almost nothing from Android's success in China. According to the agreement with the Chinese leadership, Google does not get money from manufacturers who use Android, and the majority of software sales goes through local app stores in China, not through Google Play.
No road to Android
The Chinese department of Industry and Information Technology presented its official report last month, where it expressed the concern about  Android's prevalence at the national market.
It is noted that the success of Amos can become a significant source of profit for Alibaba. Smartphones with its platform will be connected with the postal service, maps and search, and, what it more important, the services of e-commerce, Alibaba specializes with.
We just want to add, that the new gadgets will be promoted through Taobao – a popular online store belonged to Alibaba. Moreover, the company intends to allow a number of buyers to pay for their phones by Taobao subscription with no initial fee.
However, talking about the potential success of a new platform in China, analysts still doubt in its capabilities outside China.
Guest Post by Alex Strike, a pro blogger who works on custom essay help and provides essay writing service to everyone who needs. Alex is interested in techs and concept gadgets, and he can't live without gaming. If you are interested to write a guest post at Android Fan Club. Make sure to visit "Write for Us" section for guest post guidelines.