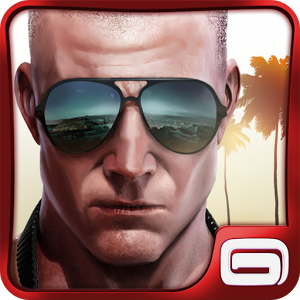 Gangstar Vegas Android Action Game that is Full of Action To change his life, a small time street criminal Jason move to the sin city Vegas and ending up working for the lord of the sin city Frank. A small mistake got Jason to Frank's bad side, which only means the death. Jason escaped, called in for help and things continued to get complicated in the process of get Frank off his back. (Video tells the full story.)
Fans of GTA will like this game GangStar Vegas. It is crime drama adventure game in the city of no boundaries. You can do whatever you choose to do, go anywhere kill anyone as long as you shake the police it is all good. You can do shooting, driving, flying, hand-to-hand combat and best part of Gangstar Vegas is, Jason can Swim.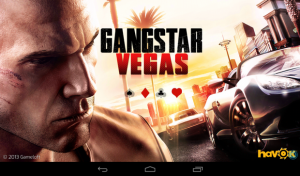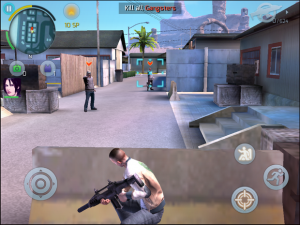 Landscape of this game is huge. I finished this game but I am sure I have not explored every part of the city and surroundings, something I love doing in such type of games. It is just that massive and required hell lot of time.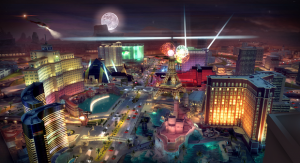 Story is a grabber; the script is mature, lots of dirty words, witty insults, some drama, some romance, some crush and some sacrifices along the way, in the end it is all about survival and revenge. The game got me emotionally involved at couple of missions and the story kept me going with the game one mission after another.
Game play is addictive; in fact seductive would be more suitable word. On one side you are free to do whatever you want but to free from Frank's death list, you will be going through series of life threatening missions.
You will not be alone in most of the missions, in some missions you will have help, some missions are depends on well being of others and you will be their guardian angel.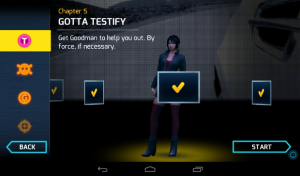 There are side missions for you to make more money, earn more power. You can race, be a delivery guy, could be a mad man killing anyone you see, or could be in the fight with army of gangs. There are properties for you to buy out. You can own a boat or a plane and fly around considering you earned enough money.
Game controller is perfect. I didn't enjoy touch controls of GTA, but they are perfected in Gangstar Vegas. For me it was to driving since I spend more of my time (in the game that is) behind the wheels the driving controller has to be good and it is damn good here in Gangstar Vegas.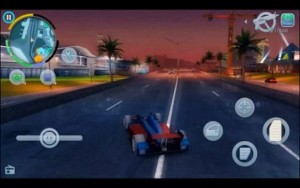 In the store you have unbelievable items, from simple first aid kit, tool box to a freaking plane. Change clothes, change hair style, weaponize yourself with the best money can buy. Massive collection of cars, bikes, water jets, boats and what not, grenades, bottle bombs, hidden bonus boxes. But you have to literally earn them all.
I was stuck with two missions and after tons of failed attempts, then I had to seek towards help and found the wonderful site. It turned out if I stay just a few more seconds into mission I would've cleared them on my own but hey, found a great game site so all is great supercheats.com/gangstar-vegas/walkthrough